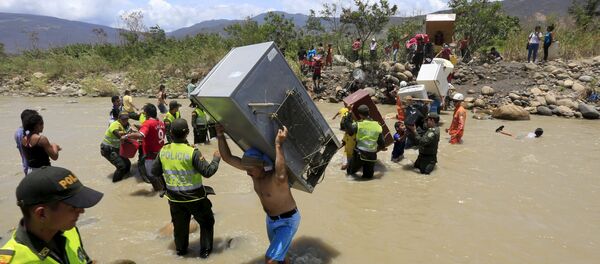 20 November 2018, 04:49 GMT
The president added that in the coming days, he would hold a press conference to provide details on the alleged plans of Washington to carry out a coup in Venezuela.
In early August, Maduro was attending a military parade in Caracas, when his speech was interrupted by what the Venezuelan authorities said was a failed assassination attempt involving explosive drones.
Maduro claimed in October that the United States had allegedly instructed Colombia to organize his assassination.