"We firmly believe that all journalists should be able to exercise their duties and responsibilities and rights… The European Union is and will continue… — everywhere in the world, including in Venezuela — to support freedom of media and the protection of journalists. So there is a clear call from my side to release immediately [the journalists]," Mogherini said at a press conference when asked about these journalists.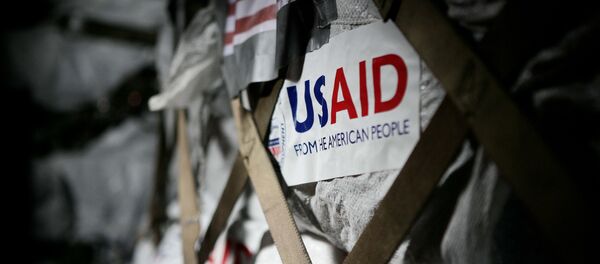 31 January 2019, 08:00 GMT
Two French journalists working for TF1 broadcaster and two reporters from the National Television of Chile (TVN) have been detained in Caracas.
Chilean Foreign Minister Roberto Ampuero said Wednesday he was working to free TVN staffers.
The news comes, as the European Parliament passed a resolution, urging EU member states to recognise self-proclaimed interim president Juan Guaido as head of Venezuela.
Defence Cooperation
Mogherini also addressed the issues of defence urging the European countries to cooperate on the matter.
"This morning, ministers discussed the way forward on the European defence… We have decided to consolidate the existing EU defence initiatives, starting from the Permanent Structured Cooperation with now more than 30 projects ongoing, and others, like, for instance, the European Defense Fund… We'll present a report to the council on this by the summer", Mogherini said.
READ MORE: European Army 'Already Taking Shape' — German Defence Minister
The meeting in Bucharest was earlier attended by NATO Secretary-General Jens Stoltenberg, who praised the cooperation between the EU and NATO. He also noted that after Brexit, 80% of NATO's expenditures would come from non-EU countries.