"This is an attempt to divert attention from the fact that the American draft resolution, in fact, aims to cover the intended provocations with the delivery of humanitarian aid as a means of destabilizing the situation in Venezuela, and even getting a pretext for direct military intervention," he said at the press conference in Moscow.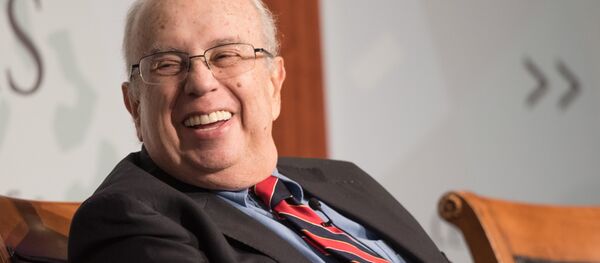 11 February 2019, 20:27 GMT
The head of the Russian Foreign Ministry noted that the Russian resolution on Venezuela aims to "support the task of establishing a national dialogue."
"From the very beginning, we have supported the initiative by Mexico and Uruguay, which spoke for the earliest possible creation of conditions for a national dialogue with the participation of all political forces in Venezuela," Lavrov said.
Lavrov also said that President Maduro "immediately expressed readiness" to enter talks with the opposition, but they rejected his proposal due to pressure from US representatives. Furthermore, the Russian foreign minister described the US as having "lost all sense of shame" with regard to the ongoing Venezuela crisis.
Earlier, US President Donald Trump said in an interview with CBS that US military intervention in Venezuela was "an option".
On 23 January, Juan Guaido, the head of the Venezuelan opposition-led National Assembly, declared himself the interim head of state, and was later acknowledged as such by the United States, Canada and other US allies.
Russia, Mexico, China, Turkey, Uruguay and several other countries came forward to reaffirm their support for Maduro as the country's only legitimate democratically elected head of state.