New Delhi (Sputnik): Pakistan's military is looking forward to a key role in the development of Reko Diq as part of a consortium that will handle exploration of the otherwise untapped copper and gold resources. Chinese firms including the China Metallurgical Group Corporation, a state-owned company that operates the Saindak copper and gold mine close to Reko Diq, are likely to benefit most as it would be the Pakistan Army that will be in charge of identifying investors and awarding the contracts for exploration of the mines, according to media reports.  
READ MORE: Pakistan Withdraws Key Power Project From CPEC — Reports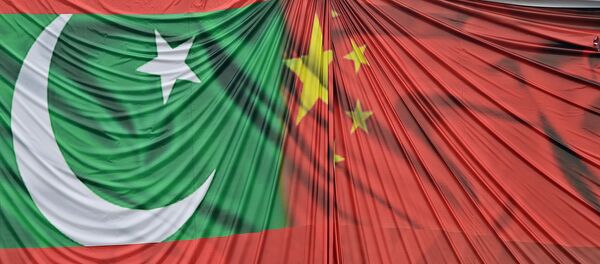 The Reko Diq in the Chagai district of Balochistan Province has the world's fifth largest reserve of copper and gold with a value up to $500 billion. But the project has ground to a halt over a dispute between the provincial government and miners. 
"It's just a continuation of the trend developed over the years, the idea that civilians cannot govern. And since the area is very sensitive and increasingly militarised, they fear any foreign entity other than China will be a 'security threat'. Therefore, keeping it in army control, which also can deal with China on a state to state basis, is all convenient", a top Pakistani government official told Sputnik on the conditions of anonymity. 
READ MORE: Saudi-Pakistan Oil Refinery to Augment Connectivity in Silk Road — Entrepreneur
Earlier in 2006, Tethyan Copper Company (TCC) — a joint venture of Barrick Gold of Canada and Chile's Antofagasta had been awarded a licence for exploration in the Reko Diq area. But in 2011, the Balochistan government rejected the mining lease of TCC and decided to run the project on its own.