"Mr. Bolton, I tell you that we are doing the right thing", Padrino said in televised comments, quoted by Reuters. "Doing the right thing is doing what's written in the constitution…. Doing the right thing is respecting the will of the people".
Padrino said last week that the Venezuelan army does not recognize National Assembly head Juan Guaido as the country's president. "We, the soldiers of the Motherland, do not accept the president imposed in the shadow of dark interests, a self-proclaimed outlaw", the minister said.
READ MORE: 'Russians Will Pay a Price': US Mulls Response to Moscow Over Venezuela
On Sunday, media reported that a Russian military delegation had arrived in Caracas and, according to a Sputnik source, was planning to discuss defense industry issues with Venezuelan counterparts. After the arrival of Russian Defense Ministry officials in Caracas, media released photographs depicting Russian S-300 air defense missile systems deployed in the country and claimed that Venezuela had just installed the complexes on its territory.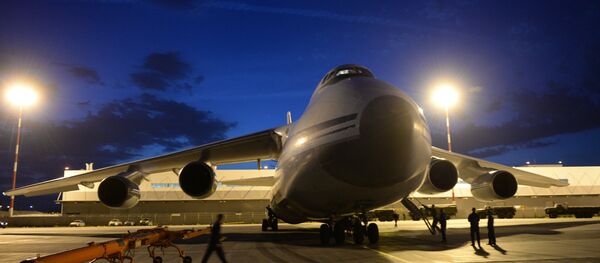 On Monday, a military and diplomatic source told Sputnik that Moscow and Caracas had not recently signed any contracts for the supply of S-300 systems to Venezuela, adding that existing systems had been deployed to the country in 2013.
Venezuela is currently in the midst of a political crisis. On 5 January, Guaido was elected the head of the opposition-controlled National Assembly, which all other government branches have refused to recognize since 2016.
On 23 January, two days after the Venezuelan Supreme Court annulled his election, Guaido declared himself the country's interim president. Venezuelan President Nicolas Maduro, who was sworn in for his second presidential term on 10 January after winning the country's May election, which part of the opposition boycotted, called Guaido's move an attempt to stage a coup orchestrated by Washington.
READ MORE: US Arming 'Liberation Army' in Colombia to Invade Venezuela – Envoy to UN
The United States immediately recognized Guaido, after which some 50 other countries, including Colombia, followed suit. Russia, China, Cuba, Bolivia and a number of other states have, in the meantime, voiced their support for the legitimate government of the constitutionally elected Maduro. Mexico and Uruguay have refused to recognize Guaido, declaring themselves neutral and promoting crisis settlement via dialogue.