Caputova's rival, European commissioner Maros Sefcovic, collected 41.6 percent of the vote.
"Sefcovic won only in the Presov region in the east of the republic with a result of 52.2 percent of the vote, Caputova won in other regions, including the Bratislava region, where 73.1 percent voted for her. [A total of] 41.2 percent of voters voted in the election," the statement read.
Earlier Sefcovic conceded defeat in the country's presidential election and congratulated his rival, lawyer Zuzana Caputova, on her victory.    
"I am sending a bouquet of flowers to Ms Zuzana Caputova and congratulate her on her victory in the election," Sefcovic said.    
Meanwhile Zuzana Caputova said her victory showed the desire of the Slovaks to overcome the existing division in society.
"I regard my victory in the election as the desire of our fellow citizens to revive our political life, to overcome the current division in society. The fact that I was strongly supported by voters in almost all parts of the republic, I take it as a strong mandate," Caputova told a briefing.     
The official results of the election will be announced on Sunday.     
READ MORE: Slovakia Set to See First Female President in Hotly-Contested Saturday Election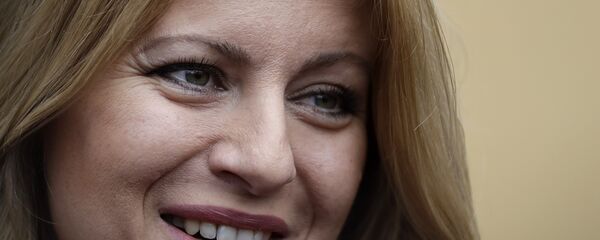 In the second round of the presidential elections, Slovaks chose between lawyer Caputova and former European Union vice commissioner Sefcovic. 
The first round of elections took place on March 16, leading to a runoff between Caputova and Sefcovic with 40.3 and 18.7 percent of the votes, respectively, according to the statistical office of the Slovak Republic.
Initially there were five main rivals in the elections — liberal lawyer and community activist Caputova, Sefcovic, Supreme Court Judge Stefan Harabin, far-right lawmaker Marian Kotleba and ethnic Hungarian lawmaker Bela Bugar.