Russian Foreign Minister Sergei Lavrov has rejected the allegation that Moscow is trying to create a "second Syria" in Venezuela in a comment on the recent arrival of Russian military specialists in the Latin American state.
"There is a 2001 agreement signed by Hugo Chavez and ratified by the national parliament. We have transferred military equipment to Venezuela in accordance with this agreement. This requires maintenance. The time to carry out the maintenance has come. That's it", Lavrov said.
READ MORE: 'Russians Will Pay a Price': US Mulls Response to Moscow Over Venezuela
The Russian foreign minister further slammed US National Security Advisor John Bolton's statement condemning military deployments in Venezuela by countries "external to the western hemisphere" as unacceptable. Lavrov pointed out that the US has military bases all over the world, not only in the western hemisphere.
"[And] what is the US doing? Look at a map showing US military bases in the world. The world is covered with 'red dots' — each of them presents a rather formidable risk", Lavrov said.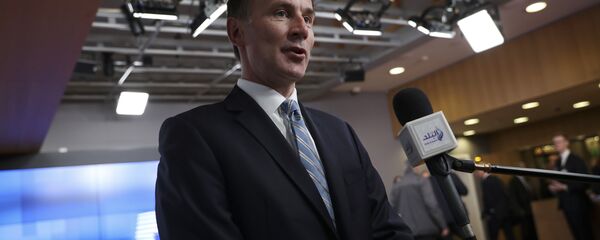 Commenting on the political crisis in Venezuela and a possible US intervention in the country, Lavrov said the situation is unlikely to repeat the Cuban Missile Crisis scenario. The Russian foreign minister believes that most Latin American states will openly oppose a US military intervention, making it impossible to carry out.
The arrival of Russian servicemen has drawn criticism from the US and several of its allies. The US president's National Security Advisor John Bolton has warned Russia and other states "external to the Western Hemisphere" against deploying military forces in Venezuela; meanwhile, Special Representative for Venezuela Elliott Abrams, for his part, has warned that "Russians will pay a price" for the move.
Russian Foreign Minister Sergei Lavrov earlier responded to criticism by stating that the Russian servicemen had arrived in the country "on an absolutely legitimate and legal basis" in accordance with an intergovernmental agreement. According to him, Russian specialists travelled to Venezuela to carry out maintenance of Russian-made military equipment that had earlier been supplied to the Latin American country.
READ MORE: Russia Explains Why Military Specialists Arrived to Venezuela
Venezuela has recently been embroiled in a severe political crisis. The head of the opposition-controlled National Assembly, which all other government branches have been refusing to recognise since 2016, Juan Guaido, declared himself the country's "interim president" and was immediately recognised by the US and many of its allies. At the same time, numerous states, including Russia, China, and Turkey have refused to do so and have instead supported the constitutionally elected president, Nicolas Maduro, slamming the broad Western support for Guaido.