"Between Russia, China and us, we're all making hundreds of billions of dollars worth of weapons, including nuclear, which is ridiculous," Trump said on Thursday. "I think it's much better if we all got together and didn't make these weapons… those three countries I think can come together and stop the spending and spend on things that are more productive toward long term peace."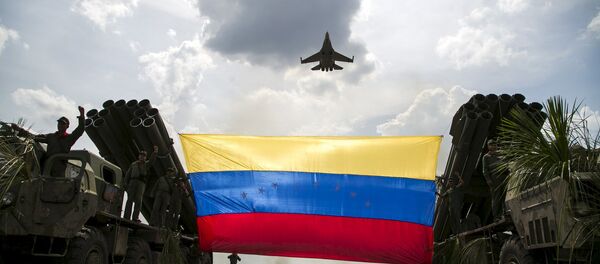 Chinese Vice Premiere Liu He, who was present at the White House, said he agreed with Trump's idea.
Later in his remarks, Trump said Washington and Beijing have a global responsibility and that a US-China trade deal would be a "tremendous thing for the world."
Earlier on Thursday, US Secretary of State Mike Pompeo said NATO must adapt to face new global security challenges such as Russian aggression and Chinese strategic competition.
President Trump also said that that he will have a meeting with Chinese President Xi Jinping in Washington if the two countries reach a trade deal in four weeks.
READ MORE: Trump Plans to Meet With Chinese Vice Premier Liu He to Discuss Trade Row
"I would say we'll know of it in the next four weeks… I look forward to seeing President Xi. It will be here, and if we have a deal then we are going to have a summit," Trump said in joint remarks with Chinese Vice Premier Liu He on Thursday.