Turkish President Recep Tayyip Erdogan has said in a statement that the US failed to give a deal on its Patriot air defence system comparable to the one, offered by Russia on its S-400s. He added that the payments for the Russian air defence systems will go ahead as required by the contract with Moscow.
"We have finalised the deal on S-400s. We offered the US to buy their Patriots, but they failed to give us a proper offer. So now the S-400 deal is coming to life and we await its supplies in July", he said.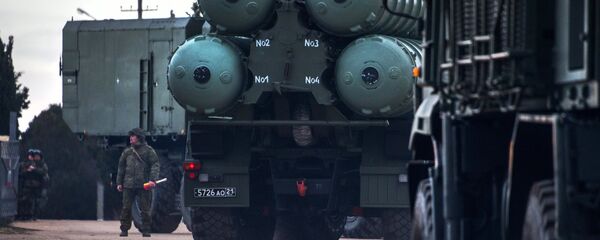 At the same time, Secretary of State Mike Pompeo commented on Washington's attempts to force Ankara to abandon its S-400 deal with Russia, saying that, in his opinion, the US was "making progress" in that regard.
US Vice President Mike Pence previously warned Turkey against "making reckless decisions", referring to its deal with Russia to procure S-400 air defence systems. He stated that Ankara must "choose" whether it wants to stick with NATO or to move forth with the S-400 acquisition.
Pence's statement come as the latest development in a long-lasting standoff between Washington and Ankara with the former trying to persuade its NATO partner to drop the deal with Russia, citing fears its S-400s will not be compatible with the alliance's air defence grid and will reveal weaknesses in the F-35 fifth generation jet to Moscow.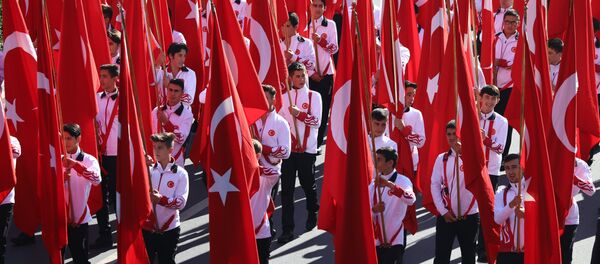 In a bid to change Ankara's mind, Washington sanctioned the sales of Patriot systems to Turkey after previously hampering the decision. Still, Ankara refused to take the offer in exchange for dropping S-400 systems, despite Washington's threats to freeze F-35 supplies.
The US reportedly followed with threats and halted the supplies of F-35 jets and parts for them to Turkey as well as mulled imposing economic sanctions against the country under CAATSA for obtaining Russian military equipment.
READ MORE: Turkey's Move to Buy S-400 is 'National Decision' — Stoltenberg
Despite this move, Turkish President Recep Tayyip Erdogan has repeatedly reaffirmed his country's commitment to the S-400 deal with Russia, inked in December 2017 and slammed Washington's attempts to force Turkey to drop it. He has also demanded a timely supply of F-35s, noting that the country has already paid for their procurement and invested in their development.