Iran's Foreign Affairs Minister Mohammad Javad Zarif on Saturday described the deployment of US military reinforcements to the Middle East as a "threat" to international peace, according to Iran's Islamic Republic News Agency (IRNA).
"The increase of the American presence in our region is very dangerous and constitutes a threat to international peace and security that must be faced," he said the day after US President Donald Trump announced that Washington was sending 1,500 additional US troops to the Middle East.
Earlier, Donald Trump confirmed that the Pentagon will deploy 1,500 more troops to the Middle East amid tensions with Iran, Reuters reported, citing sources. According to Mr Trump, the troops' deployment is mostly protective.
The Pentagon said on Friday that the US is sending more troops to the Middle East due to "credible intelligence" that Iran continues to plan attacks against US and its allies in the region.
According to acting Assistant Secretary of Defence for International Security Affairs Kathryn Wheelbarger, the troops would not be deployed to Iraq or Syria. However, she declined to specify where exactly the troops would be placed, adding that the US "has a few locations in the region". 
The US is also deploying a Patriot battalion, a fighter aircraft squadron, and reconnaissance aircraft in addition to 1,500 troops to the Middle East, acting Defence Secretary Patrick Shanahan said.
READ MORE: Iran's Army Commander-in-Chief Says US Strategy in Middle East is to Exploit Regional States
The US military also said that it believes that Iran's Revolutionary Guards are directly responsible for the attacks on tankers off the United Arab Emirates.
On Wednesday, the United Arab Emirates said it was concerned about Iran's behaviour in the region following the attack on oil tankers off its coast last week, though it did not blame Iran directly. Tehran has distanced itself from the attack, with an Iranian parliamentary spokesman telling the IRNA agency that Israel was to blame for it.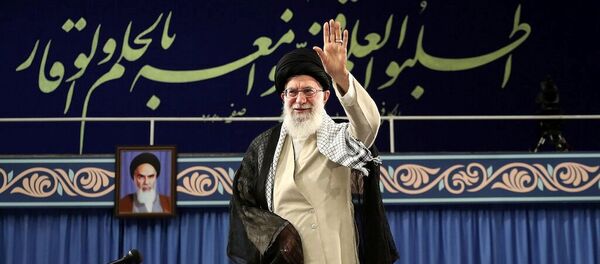 Tensions between the United States and Iran intensified last year after Washington unilaterally withdrew from the 2015 nuclear agreement and re-imposed sanctions on Tehran. On 8 May, Iran announced its decision to suspend some of its obligations under the nuclear agreement.
Iranian Supreme Leader Ayatollah Ali Khamenei has said that Iran is not seeking a war with the United States, but will continue to resist Washington.