Austrian President Alexander Van der Bellen has nominated Constitutional Court President Brigitte Bierlein to be the first female interim chancellor to lead the Cabinet until the early elections, the presidential statement said.
"She is the sitting president of the Austrian Constitutional Court and will be named chancellor of the Austrian Republic by me within days", President Alexander Van der Bellen said in a statement.
Brigitte Bierlein, 69, is set to be tasked with putting together a cabinet that will have parliament's support until the next election,  slated to be held in September. She will also become Austria's first female interim chancellor.
Former Chancellor Sebastian Kurz has commented on the statement, saying that Brigitte Bierlein, Austria's newly appointed interim chancellor, is able to ensure stable governance in the country in the coming months.
"Brigitte Bierlein is an extremely competent, experienced and integral person. Over the next few months she will ensure stable governance in Austria, and, of course, we will extend maximum support to her", Kurz wrote on Twitter.
Brigitte #Bierlein ist eine außerordentlich kompetente, erfahrene und integre Persönlichkeit. Sie wird die nächsten Monate für eine stabile Verwaltung in #Österreich sorgen und wir werden sie dabei natürlich bestmöglich unterstützen.

— Sebastian Kurz (@sebastiankurz) 30 мая 2019 г.
​The statement comes after the Austrian president on 28 May dismissed the country's government led by Kurz after a vote of no confidence passed by parliament. Until the appointment of an interim cabinet that will govern the country until the early elections in September, all members of the government will continue to perform their duties for several days, except for Kurz. The former Austrian chancellor said he was in contact with Van der Bellen last week, discussing possible further moves.
READ MORE: Austrian President Officially Dissolves Gov't After Vote of No-Confidence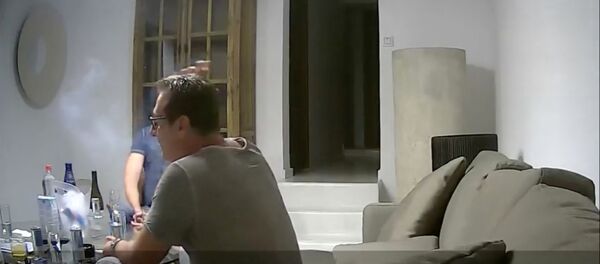 Earlier in May, then-Vice Chancellor Heinz-Christian Strache and all ministers from the Freedom Party (FPO), except for Austrian Foreign Minister Karin Kneissl, resigned.
All the resignations have come as a result of a scandalous video released by several media outlets on 17 May showing Strache promising to fix public contracts in exchange for money from a woman wth "Latvian citizenship" that allegedly took place at a villa on the Spanish island of Ibiza in 2017.