"There is a member of vice president [Pence's] team who is positive with coronavirus. We have put in place the guidelines that the experts have put forward to keep this building safe, which means contact tracing, all of the recommended guidelines we have for businesses that have essential workers we are now putting in place here at the White House", McEnany said during a briefing.
"As America reopens safely, the White House is continuing to operate safely", she added.
According to the official, Pence and Trump have not recently had contact with the infected staffer.
The statement comes after reports CNBC reported citing a senior US administration official that an aide to Vice President Mike Pence has tested positive for the novel coronavirus (COVID-19).
On 7 May, media reported that a US service member who works as one of President Donald Trump's personal valets tested positive for COVID-19.
Later on Thursday, the White House said in a statement that both Trump and Pence have tested negative for COVID-19.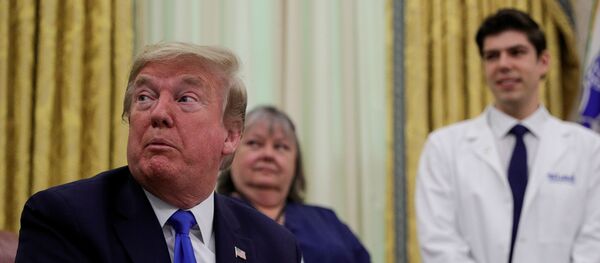 The United States has about 1.2 million
confirmed cases of COVID-19
and more than 75,700 deaths caused by the disease as of Friday morning, according to data compiled by the Johns Hopkins University Coronavirus Resource Centre.
Several government officials, celebrities and athletes have contracted COVID-19, including Chief Brexit negotiator for the EU Michel Barnier, Prince Charles, UK Prime Minister Boris Johnson and Matthew Hancock.