"To identify the air target and prevent violation of the Russian state border, a MiG-31 fighter from the Northern Fleet's air defence duty team was scrambled. The crew of the Russian fighter identified the air target as the Royal Norwegian Air Force's basic patrol aircraft P-3C Orion", the centre said in a statement.
The authority added that after the Norwegian aircraft turned away from the Russian state border, the Russian fighter returned safely to the home base.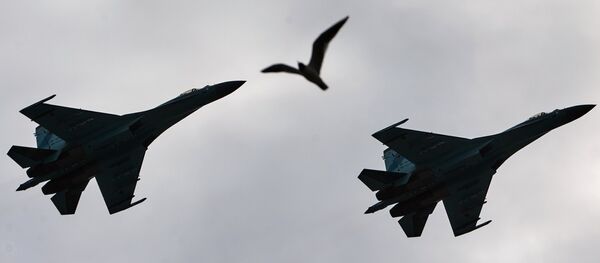 4 September 2020, 19:20 GMT
The entire flight of the Russian fighter was carried out in strict accordance with international rules for the use of airspace, the statement said, noting that the Norwegian plane was prevented from crossing the Russian border.
The Russian Armed Forces detected 43 foreign jets that were engaged in reconnaissance activities close to Russia's airspace last week, the military's official newspaper Krasnaya Zvezda reported on 4 September. Within this period of time, Russia has also spotted three unmanned aerial vehicles, which were carrying out reconnaissance missions near the Russian borders.