A young married woman on a vacation with her husband has been revealed to be the victim of UFC superstar Connor McGregor's act of exhibitionism, France 3 Corse reported, citing a friend of the alleged victim.
According to the TV broadcaster, the heavily-inebriated martial artist flashed his private parts at the woman as she was heading to the restroom at a bar in the town of Calvi, Corsica on 6 September.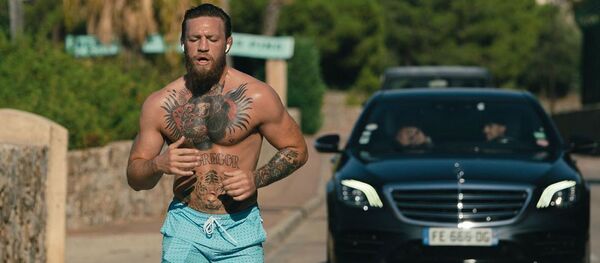 12 September 2020, 15:18 GMT
The source added that the 32-year-old Irishman's stunt left the woman deeply shocked. However, the victim's friend did not reveal to the news outlet whether McGregor assaulted the victim.
The police apprehended the athlete on Friday on suspicion of sexual assault and indecent exposure.
He underwent a sobriety test and was released on Sunday without charge, but he could be subpoenaed later this week. McGregor's legal representative said to MMA Fighting that his client strongly denies the accusation of any wrongdoing.