Iran's judiciary chief Ebrahim Raisi has signalled Tehran's resolve to avenge the US killing top Iranian General Qasem Soleimani regardless of who takes office after the 3 November presidential election.
The official results of the vote are yet to be announced, but Democrat Joe Biden has already been projected by major American news networks as the winner.
Speaking at a session of the judiciary's Supreme Council on Monday, Raisi made it clear that Iran will not give up its drive to punish all those responsible for Soleimani's assassination even if President Donald Trump steps down.
Raisi slammed Trump as a "terrorist" who had the Iranian general's blood on his hands, also dubbing Soleimani's killing a cruel action not only against the Iranian nation, but all regional and Muslim countries as well.
He spoke after Iranian Foreign Minister Mohammad Javad Zarif underscored in September that "the book" on the possibility of retaliating for the US assassination of the Iranian general is "not closed".
US-Iranian Tensions
General Soleimani, who was the head of the Iranian Islamic Revolutionary Guard Corps' elite Quds Force, and a senior Iraqi militia commander, Abu Mahdi al-Muhandis, were killed in a US drone strike on their car at Baghdad International Airport on 3 January in an attack that was authorised by President Donald Trump.
The killings resulted in a major escalation of tensions between Tehran and Washington, with Iran responding by launching missile strikes against two Iraqi military bases housing US troops.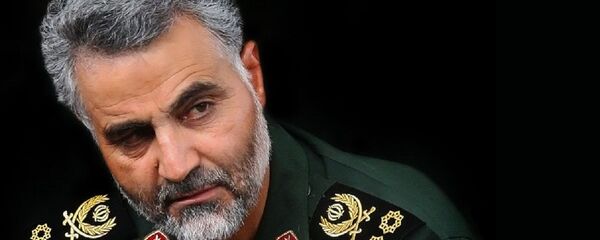 24 September 2020, 11:15 GMT
Although the strikes did not result in deaths or serious injuries, the Pentagon has since reported that at least 109 US servicemen have been diagnosed with traumatic brain injuries.
The bilateral tensions have been simmering since 8 May 2018, when Trump announced Washington's unilateral withdrawal from the 2015 Iran nuclear deal, also known as the Joint Comprehensive Plan of Action (JCPOA), and reinstating harsh economic sanctions against Tehran. Exactly a year later, Tehran declared that it would start scaling back its key JCPOA commitments.