The wife of billionaire casino mogul and GOP power broker Sheldon Adelson says he has died of complications from a lengthy illness.
According to a statement from his company Las Vegas Sands, the said complications were related to treatment for non-Hodgkin's Lymphoma.
The magnate, who built a casino empire stretching from Las Vegas to China and worked to become an exceptional figure in domestic and international politics, was 87. In 2012, Politico called him "the dominant pioneer of the super PAC era".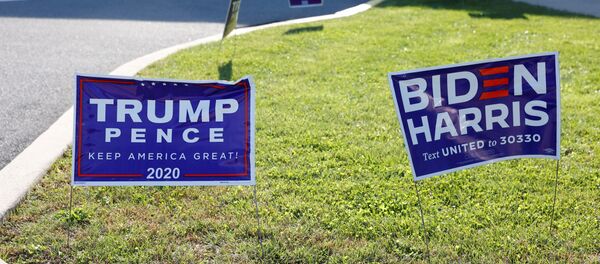 6 November 2020, 22:51 GMT
Forbes ranked him No. 15 in the US in 2018, with his business empire hitting an estimated $35.5 billion.
"If you do things differently, success will follow you like a shadow", he said in 2014, addressing the gambling industry in Las Vegas.
Being the chairman and CEO of the Las Vegas Sands Corporation, Adelson brought singing gondoliers to the Las Vegas Strip as well as effectively foresaw and exploited the notion that Asia would be an even bigger market than Sin City.
Adelson, of Jewish descent, was considered the nation's most influential GOP donor over the last years of his life, setting records time and again for individual contributions.
When asked at a gambling conference what he hoped his legacy would be, Adelson said it wasn't his loads of casinos or hotels, it was his impact in Israel. He donated $25 million, a record sum for a private citizen, to Israel's Yad Vashem Holocaust Memorial, apart from establishing a think tank in Jerusalem. Separately, he was closely aligned with the conservative Likud party and funded a widely read free daily newspaper "Israel Hayom", or "Israel Today".