The office of the Qatar Red Crescent located in the Gaza Strip was hit by an Israeli airstrike, Director-General of the International Committee of the Red Cross (ICRC) Robert Mardini tweeted. He added that no one working for the humanitarian organisation was harmed in the bombing.
Shocked that the Qatar #RedCrescent office in #Gaza was hit in an air strike. Luckily all @QRCS staff are safe. But all steps must be taken to ensure medical infrastructures & staff are protected. This incident will only hinder humanitarian response at this critical time. pic.twitter.com/cCnbHxfpec

— Robert Mardini (@RMardiniICRC) May 18, 2021
The IDF gave no prior warning to the Qatar Red Crescent employees about the incoming airstrike, its Executive Director of International Relief and Development Sector Faisal Al-Emadi stated. The QRCS added that no humanitarian aid was stored in the office building. The organisation noted that several people who were near the building when it was bombed were killed, although none were QRCS employees.
A day earlier, the same building was hit by another Israeli bombing attack, according to Qatar's Foreign Ministry. Doha stated that two Palestinians died and 10 people were injured in the 17 May airstrike.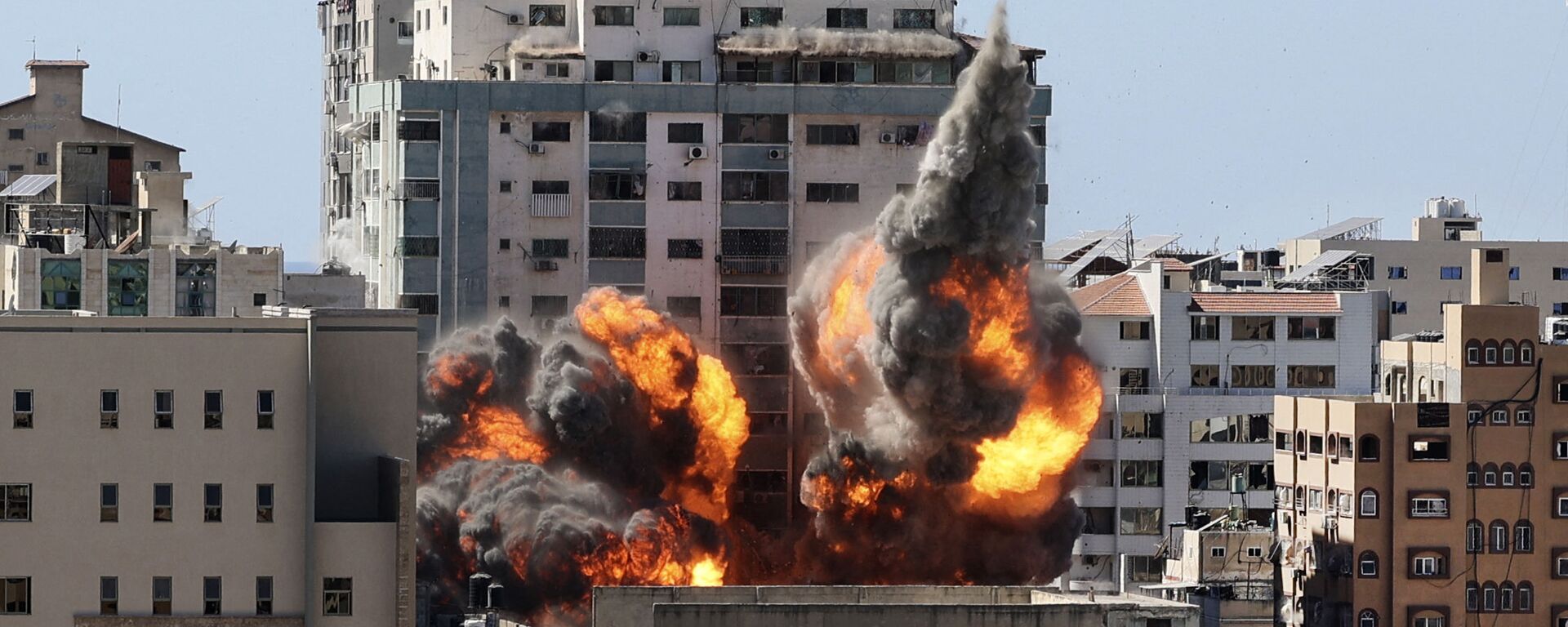 This is not the first time the IDF has carried out an airstrike against a building seemingly not associated with Hamas during the latest round of hostilities between Israel and the militant group, which started on 10 May with Hamas' rocket strike offensive against Israeli cities. Over the last week, Israel's military has levelled a multi-storey building in Gaza, which hosted the offices of several media outlets, including the Associated Press and Al-Jazeera.
The IDF claims that Hamas intelligence units were using the building for intelligence purposes and stated that its inhabitants were warned in advance about the imminent airstrike. While the attack did not result in any casualties among the journalists, the AP said it was a close call. Both news agencies and several journalist associations condemned Tel Aviv's attack on the building.