Taiwan scrambled jets after it spotted 52 military aircraft belonging to the People's Liberation Army (PLA) Air Force flying in the proximity of the Pratas Islands controlled by Taipei, Taiwan's Defence Ministry said. A dozen Chinese H-6 bombers and 31 J-16 fighter jets were among the detected PLA aircraft.
This is the third day that Taiwan reports Chinese military aircraft flying close to its defence systems detection range. On 3 October, the island reported
sighting 39 PLA aircraft
, among them fighter jets, Y-8 anti-submarine warfare aircraft, and KJ-500 early warning and control jets. Prior to that, Taiwan said it spotted 38 Chinese jets flying in proximity of its airspace on Friday.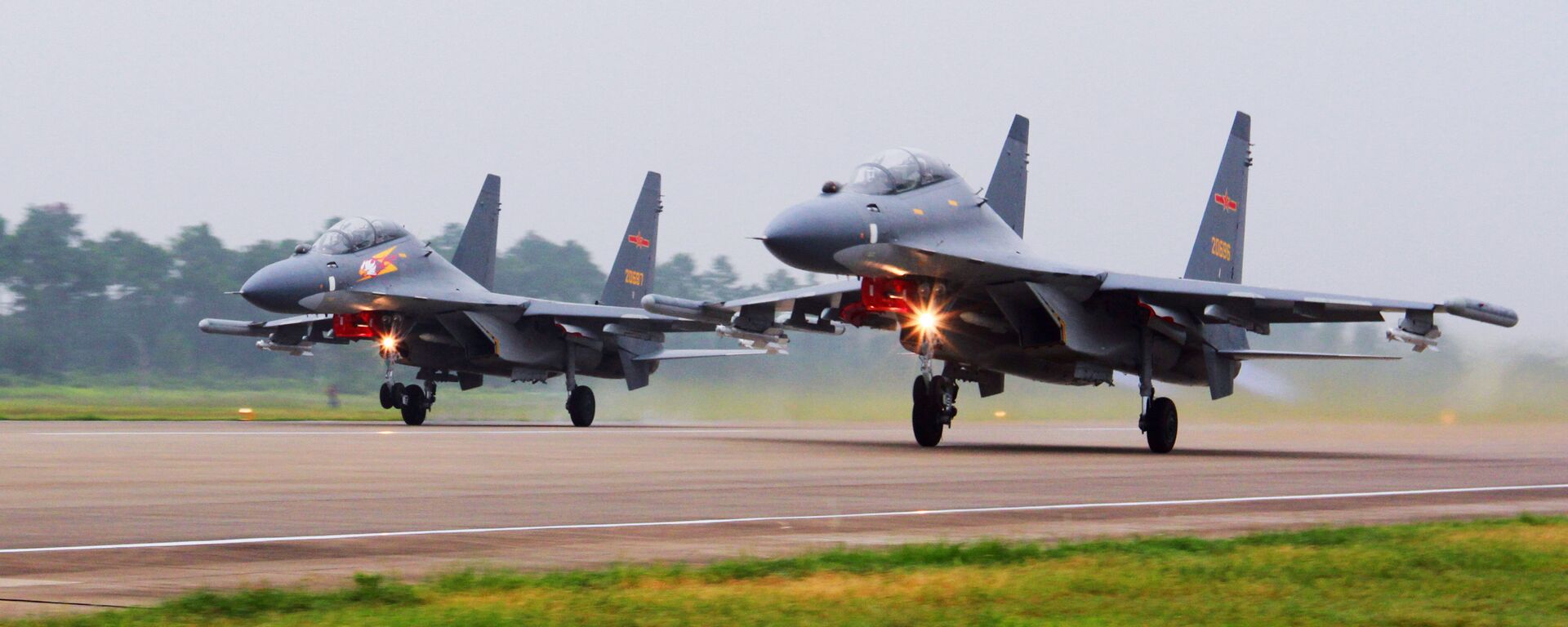 3 October 2021, 10:37 GMT
The island's Prime Minister Su Tseng-chang slammed the actions of China, which considers Taiwan a breakaway province, as "brutal and barbarian". He claimed that Beijing jeopardises peace in the region. Taipei also urged the US and Australia to cooperate with the island on security in the face of the alleged threat from China.
The two countries do not officially recognise Taiwan, but do not back Beijing's claims for it either. The US routinely sends its warships to sail through the Taiwan Strait, sparking harsh criticism from China every time this happens. Washington also
expressed concern
on 4 October over China's "provocative military action" – referring to its recent flybys near Taiwan's airspace.
"We urge Beijing to cease its military, diplomatic, and economic pressure and coercion against Taiwan", US State Department spokesperson Ned Price said.