In its latest move to normalize the treatment of the Taiwanese government as a national-level entity, the US invited a senior Taiwanese official on Thursday to attend a White House-hosted event on the future of the internet.
"Because of our achievements in promoting internet freedom and e-governance, we have been invited to the event and digital minister Audrey Tang will represent us to take part in the virtual meeting," Douglas Hsu, who directs North American affairs for the island's de facto foreign ministry,
told Taiwanese media
on Thursday.
According to a
White House release
, the event is to launch a "Declaration for the Future of the Internet," by which some 60 nations will pledge "to advance a positive vision for the Internet and digital technologies."
"It reclaims the promise of the Internet in the face of the global opportunities and challenges presented by the 21st century. It also reaffirms and recommits its partners to a single global Internet – one that is truly open and fosters competition, privacy, and respect for human rights," the White House added.
The meeting isn't the only time recently that the US has included Taiwan in events with other nations: the autonomous island was also invited to US President
Joe Biden's "democracy summit"
in December of last year. On Wednesday, the US House of Representatives
voted unanimously to pass
a bill calling on the US State Department to pursue getting Taiwan observer status in the World Health Organization (WHO), a UN-affiliated international agency.
Officially called the Republic of China, the government on Taiwan is all that remains of the government that ruled all of China between 1912 and 1949, when the mainland was conquered by communist forces. The new People's Republic of China established that year in Beijing claimed to be the successor state to the Republic of China, and in the decades since, all but a handful of small, US-dominated governments have switched their recognition of the legitimate Chinese government over from Taipei to Beijing.
That includes the US,
which made the shift in 1979
and promised to support the PRC's position that Taiwan is a Chinese province in rebellion. However, Washington has continued to informally support Taiwan's autonomy by selling them weapons sufficient to deter a Chinese invasion and by giving them diplomatic cover on the international stage.
© US Seventh Fleet
The Arleigh Burke-class guided-missile destroyer USS Sampson (DDG 102) conducted a routine Taiwan Strait transit April 26, 2022.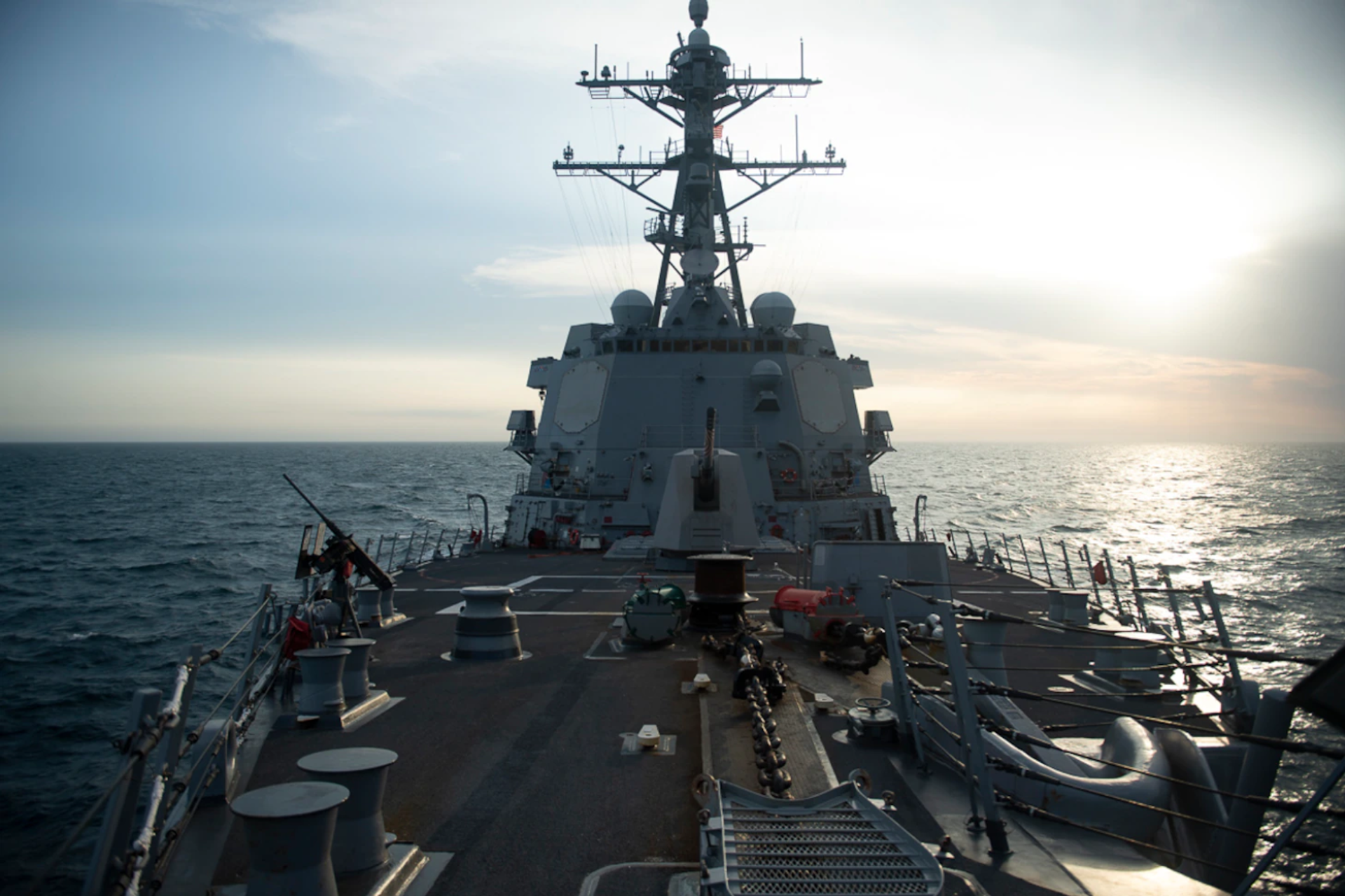 The Arleigh Burke-class guided-missile destroyer USS Sampson (DDG 102) conducted a routine Taiwan Strait transit April 26, 2022.
That relationship has grown closer in recent years, as pro-independence President Tsai Ing-wen came to power in 2017.
US weapons sales
have increased and provocative actions that flout Chinese claims of sovereignty over the island, such as visits by US officials and the sailing of US warships through the Taiwan Strait, have also stepped up.
Two days before the internet summit, the US Navy destroyer
USS Sampson sailed through
the 80-mile-wide strait, shadowed by Chinese forces. The Chinese People's Liberation Army denounced what it called "provocative acts to send wrong signals to 'Taiwan Independence' forces, deliberately undermining peace and stability across the Taiwan Strait."
"The US admits that Taiwan is part of China, but keeps talking about the mainland's potential 'aggression' of Taiwan," said Chinese Foreign Ministry
spokesperson Wang Wenbin
. "Isn't this self-contradictory since a country cannot 'invade' part of its own territory?"