G7 countries have got another thing coming if they think they can "dictate" energy prices to Russia via a price cap, Russian President Vladimir Putin has said.
"You asked about capping prices for our energy resources...This is an absolutely stupid decision. If someone tries to implement it, it will not lead to anything good for those who do so," Putin said during a panel discussion at the Eastern Economic Forum in Vladivostok on Wednesday.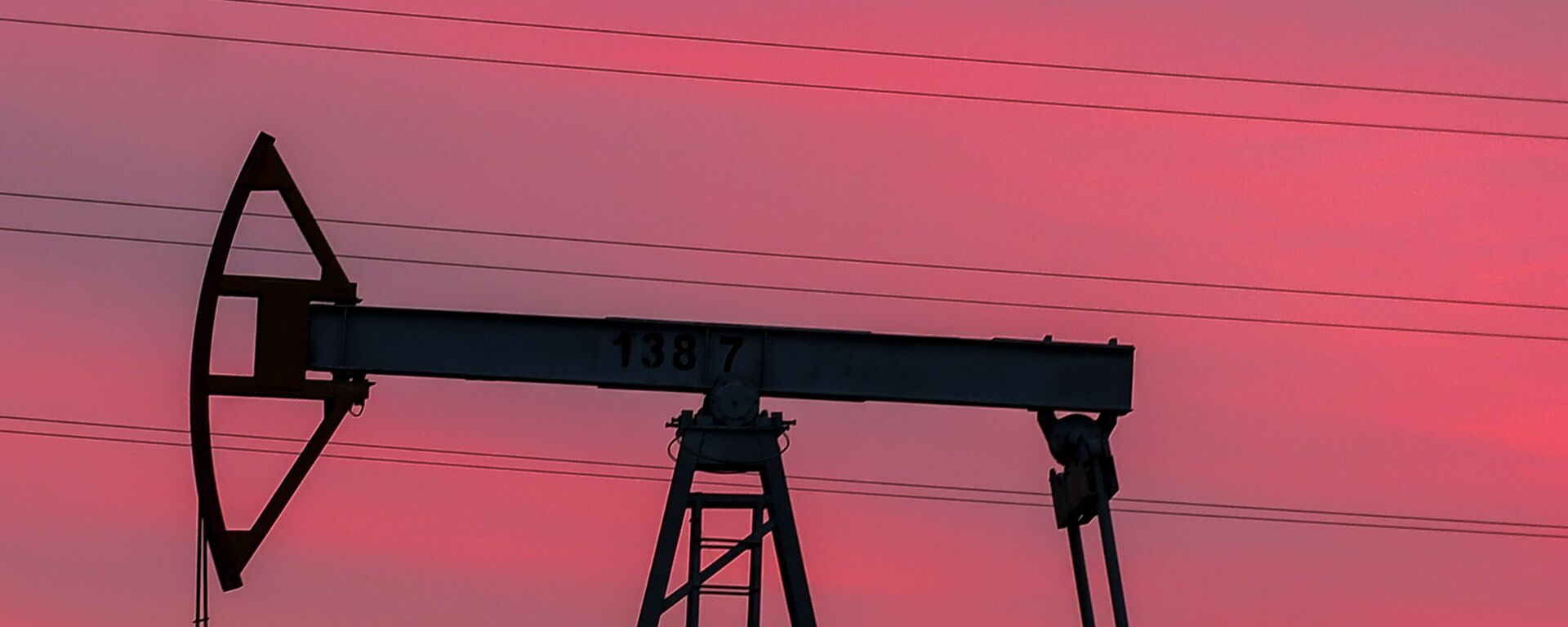 5 September 2022, 16:23 GMT
Commenting on the energy crisis being experienced by European countries, the Russian president emphasized that "it's impossible to impair objective economic laws -everything will come back [on those who do so] like a boomerang."
Restrictions will only lead to new supply imbalances and price hikes, Putin stressed.
"After all, what is [already] happening in European markets is the result of the 'work' of European specialists and the European Commission," he said, referring to Brussels' demands to buy gas using volatile spot prices, and then to try to reverse course using administrative methods.
Putin also warned that Russia would simply stop selling its energy resources abroad if it was contrary to its interests.
"There are contractual obligations, supply contracts, and if any decisions of a political nature are made which contradict the contracts, we simply won't fulfill them. And in general we will not supply anything at all if it is contrary to our interests, in this case economic interests. We will not supply gas, nor oil, nor coal, nor fuel oil," Putin said.
"Those trying to impose something on us are in no position to dictate their will to us. Freeze, wolf tail, freeze!" Putin quipped, quoting from the Russian fairy tail
The
Fox and the Wolf
,
in which the fox tricks the wolf into ice fishing with his tail, ultimately leaving the wolf frozen to the ice.
While Russia has enough natural resources to meet the demands of any country ready to work with it, it can and should also direct these resources toward its own development, Putin said. Up to now, the president noted, energy cooperation has been "very profitable" for the Europeans, who had enjoyed energy prices
"orders of magnitude" below
more expensive liquefied natural gas deliveries for decades.
Putin also brought up the recent series of closures of Russian energy pipelines by the European Union and by individual European countries, including Poland, and said that Warsaw's decision was not motivated entirely by politics.
"So Poland took Yamal-Europe and shut it down," Putin said, referring to the massive Soviet-built gas pipeline with a capacity to pump 33 billion cubic meters per year - about 1/6 of Russia's typical annual gas exports to Europe.
"They placed sanctions on it. For political reasons, but not just for political reasons. It turns out that the Poles were getting gas from us at a higher price than the Germans were. So Warsaw closed down Yamal-Europe but began to immediately buy our reverse gas for a little bit cheaper from Germany than from Gazprom," he added. "The Germans, who were getting the cheapest gas, began to sell it to the Poles for a little bit more. That's it. That's the basis of this decision," Putin said.
It was Ukraine and Poland, not Moscow, that moved to shut down Russian overland energy pipelines to Europe, Putin emphasized.
As for Nord Stream 1, the 55 billion cubic meters per year capacity gas pipeline pumping gas from Germany to Russia across the Baltic Sea, the recent shutdown of that pipeline too was the result of European decisions, the Russian president said.
Putin pointed out that Gazprom's German partners had subordinated the technical side of Nord Stream 1 to British law, and recalled that Gazprom chief Alexei Miller had recently reported to him that the contract on the maintenance of equipment manufactured by Siemens had to be concluded with the German manufacturing giant's UK-based subsidiary, which has now placed Gazprom under sanctions. Repair work on the pipeline's turbines was carried out in Canada, which also slapped sanctions on Moscow and recently attempted to block the return of a Nord Stream turbine to Germany. "As a result, the last working turbine failed," Putin said.
"Give us a turbine and we'll turn Nord Stream 1 on tomorrow. But they don't give us anything, and say 'see, they're using energy as a weapon'. What weapon? They themselves have engaged in a bunch of mischief and now don't know what to do. They've put themselves in a so-called sanctions dead end. There is only one way out. We are seeing demonstrations in Germany demanding that Nord Stream 2 be turned on. We support these demands of German energy consumers. We're ready to do so tomorrow. It's enough to simply press a button. But we aren't the ones who placed sanctions on Nord Stream 2. [Europe] did so under US pressure. And why are the Americans pressuring the Europeans? Because they themselves want to sell them gas for three times the price," Putin concluded.