"[T]he purpose of my legislation is to force members of Congress to vote on record regarding whether they think we ought to continue Obama's war in Syria. President Obama kicked off our involvement (…) and now we still find ourselves
in the middle of a Syrian civil war with Russia and Turkey and Iran
, all present in a very confined neighborhood," Congressman Matt Gaetz, R-Fla., told the US press earlier this week.
Gaetz, a House Armed Services Committee member, filed the War Powers Resolution on February 22 after he learned that four US military servicemen and a working dog were wounded in a US and Syrian Democratic Forces (SDF) helicopter raid in northeastern Syria.
Speaking to the US press, Gaetz shared his concerns with regard to the US president's ability to handle Syrian matters. The congressman quoted Biden's August 2021 interview in which the president claimed that the US "[doesn't] have military in Syria to make sure that we're going to be protected." However, according to the American media at the time of Biden's comment, there were at least 900 troops in Syria who were helping their SDF proxies on the ground.
Gaetz has also drawn attention to reports alleging that Russian and US personnel get into very close proximity with one another. "[T]he risk of an accident or miscalculation or just misuse of authority could lead to direct kinetic conflict between the United States and Russia in Syria," the lawmaker insisted.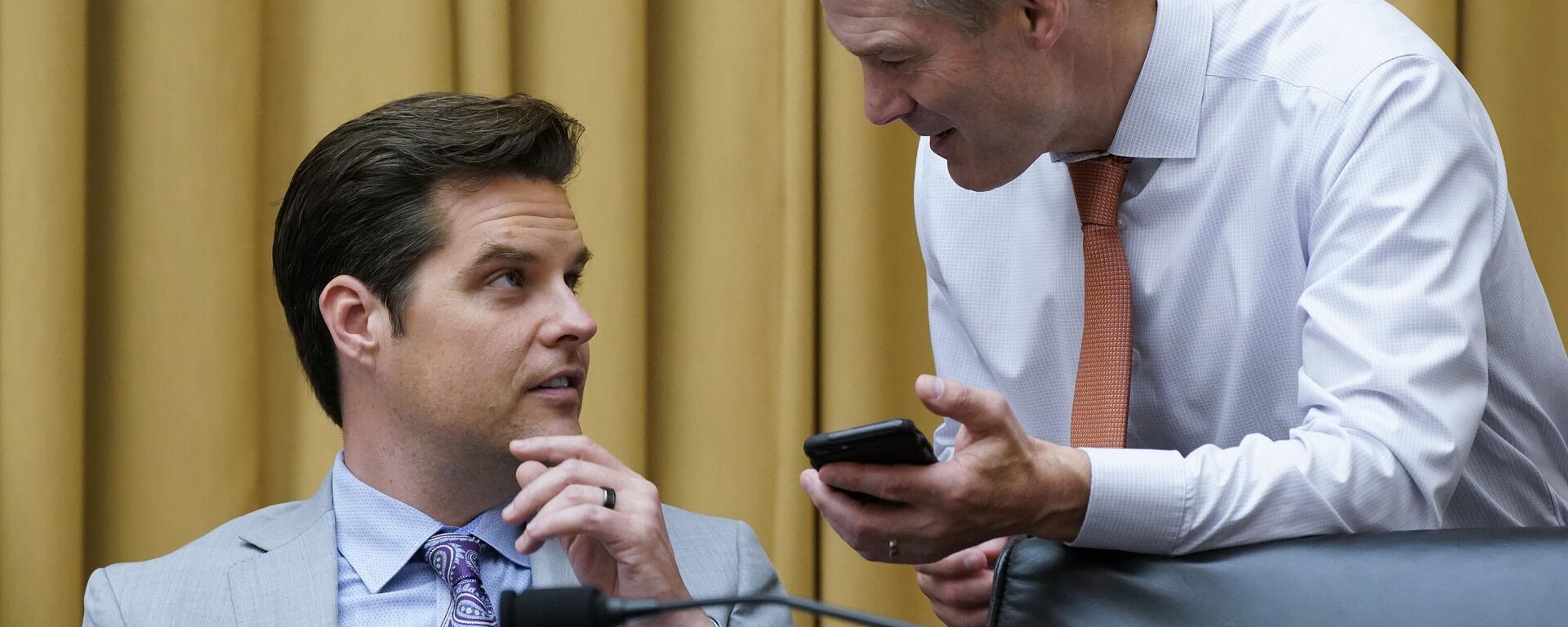 Gaetz's resolution has been filed under the War Powers Act of 1973, which was designed to limit the president's authority to wage war and reasserted Congress' authority over foreign wars.
Notably, at the time of the 1973 bill's introduction, then President Richard Nixon tried to veto it. However, Congress overrode his veto, and the resolution became law following the US pullout from Vietnam in early 1973.
If Gaetz's legislative initiative passes, US military personnel must be removed from the Syrian Arab Republic within 15 days.
Meanwhile, the lawmaker lamented the fact that Democratic progressives who used to be anti-war activists have become "cheerleaders" for the US's overseas conflicts. "'The Squad' used to be anti-war. Now, they're waving their pom poms for NATO," he said.
The representative believes that the upcoming vote on his resolution will show who the real patriot of America is and who continues to stick to Middle Eastern adventurism.
Biden's predecessor, Donald Trump, was the first who sought to pull US troops out of Syria. Nonetheless, he later insisted that some of the contingent should stay in place to "protect" the Syrian oil fields occupied by the US-backed Kurdish-dominated SDF. Trump was also misled about the actual number of US servicemen in Syria. US Syria envoy Ambassador Jim Jeffrey admitted in November 2020 he was "always playing shell games to not make clear to our leadership how many troops we had there."