Nigerian President Muhammadu Buhari initiated the new Office of the National Security Adviser (ONSA) and National Counter-terrorism Centre (NCTC) on Tuesday in Abuja, the country's capital, as a measure that will facilitate counter-terrorism and national security endeavors for the country's incoming administration. According to him, the nation's security challenges have been sufficiently dealt with and he introduced such units in order to scale up the fight against terrorism.
Buhari also highlighted the current government's counter-terrorism achievements, stating that areas previously held by Boko Haram* had been liberated and internally displaced persons were now voluntarily
returning to their homes
.
''This was largely achieved through the valiant efforts of our armed forces and other security agencies, in collaboration with our regional and international partners but above all, the support and cooperation of the Nigerian citizens,'' he said.
The president also noted that the government had succeeded in addressing the banditry and
kidnapping cases
in northern parts of the country. According to him, this problem arose because of Boko Haram's spread and Libya's implosion.
After NATO's intervention in Libya in 2011 and the execution of Muammar Kaddafi, who had held back armed groups, terrorism started spreading in the Sahel region of Africa.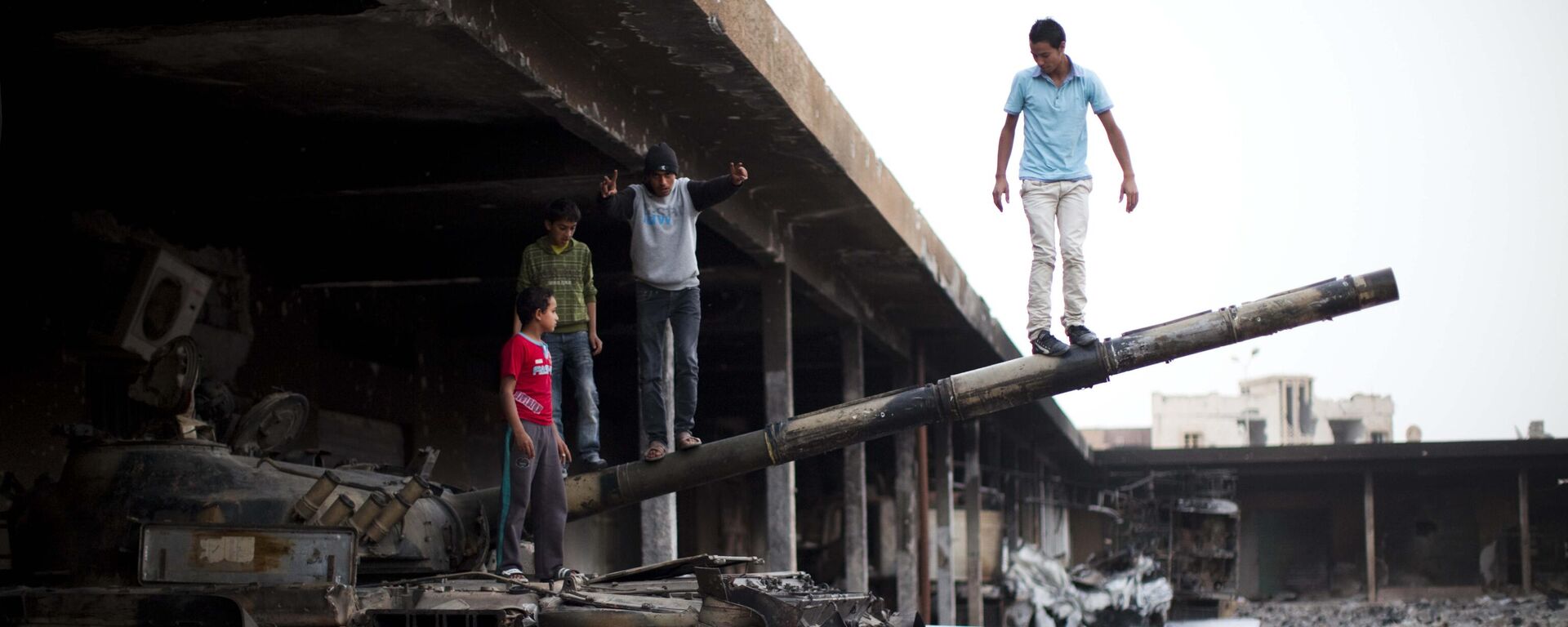 Boko Haram is a radical Islamist military group that has been active in the north of Nigeria since 2009. According to the reported estimates, more than 2.1 million people were internally displaced and around 65,000 people have died as the result of their actions in the state.
Recently, Nigerian authorities declared that the militants no longer have a stronghold as government forces have conducted successful operations to eliminate the terrorist threat in the country.
Furthermore, maritime insecurity is another issue for the Nigerian government. Pirates have been reported to often steal crude oil transported by tankers and pipelines, damaging the country's petroleum industry.
''Meanwhile, issues of crude oil theft, piracy and militancy in the south are equally being addressed. Most of these threats have transnational linkages thereby reinforcing the need for regional and international cooperation as critical enablers to enhance our national security,'' he added.
Earlier, crude oil theft had been named among the main reasons for Nigeria losing its status as the continent's top oil exporter in 2022.
*Boko Haram is a terrorist group banned in Russia and many other countries.