Brussels has long been touting its intentions to become a "climate neutral" economy by 2050, boasting
net zero
greenhouse gas emissions. However, there has been friction inside the bloc over whether to recognize nuclear power, albeit partially, as an inherent part of the EU's decarbonization drive.
After some dithering, the European Commission unveiled its draft
Net-Zero Industry Act (NZIA)
on March 16, conceding that nuclear energy can, under certain conditions, be considered sustainable for the "green" camp of investments. The proposal mentions "advanced technologies to produce energy from nuclear processes with minimal waste from the fuel cycle" as well as "small modular reactors," or SMRs. The SMRs are advanced nuclear reactors that have a power capacity of up to 300 MW(e) per unit.
Nuclear is listed as a technology that "
will make a significant contribution to decarbonisation,
" but failed to make it to the list of "strategic" technologies, which "
will receive particular support and are subject to the 40% domestic production benchmark
," according to the
European Commission
.
Commission President Ursula von der Leyen told a recent EU summit that, "only the net-zero technologies that we deem strategic for the future – like solar panels, batteries and electrolysers, for example – have access to the full advantages and benefits," adding that "cutting-edge nuclear is in for specific fields, but not for all."
Accordingly, the European Union gives money for the development of green technologies and the construction of infrastructure through the Next Generation EU fund (NGEU). Also called the European Union Recovery Instrument, the package was launched to support the economic recovery from the COVID-19 pandemic and, subsequently, tailored towards building a "greener" future.
It is worth recalling that the main users of nuclear energy in the EU are France and Belgium, where new stations are actively being built. France, which gets about 70 percent of its electricity from nuclear power plants, has been advocating for nuclear energy to be included in the green technologies' list.
But Germany, which opted to pull the plug on nuclear power and eventually phase it out after the
Fukushima disaster
in Japan in 2011, is the EU state contributing the heaviest towards the Next Generation EU fund. This has already fomented discontent in the German parliament, the Bundestag. A number of German lawmakers were indignant at the fact that the German government allocates money for technologies that it is not going to develop at home.
Germany shut down three of its last six nuclear power plants - Brokdorf, Grohnde, and Gundremmingen C - on January 1 this year, with the government in Berlin touting natural gas as a bridging technology towards phasing-out nuclear energy and coal-fired power stations. German Chancellor Olaf Scholz, however, proposed prolonging operations at the remaining three plants amid the
energy crisis in Europe
.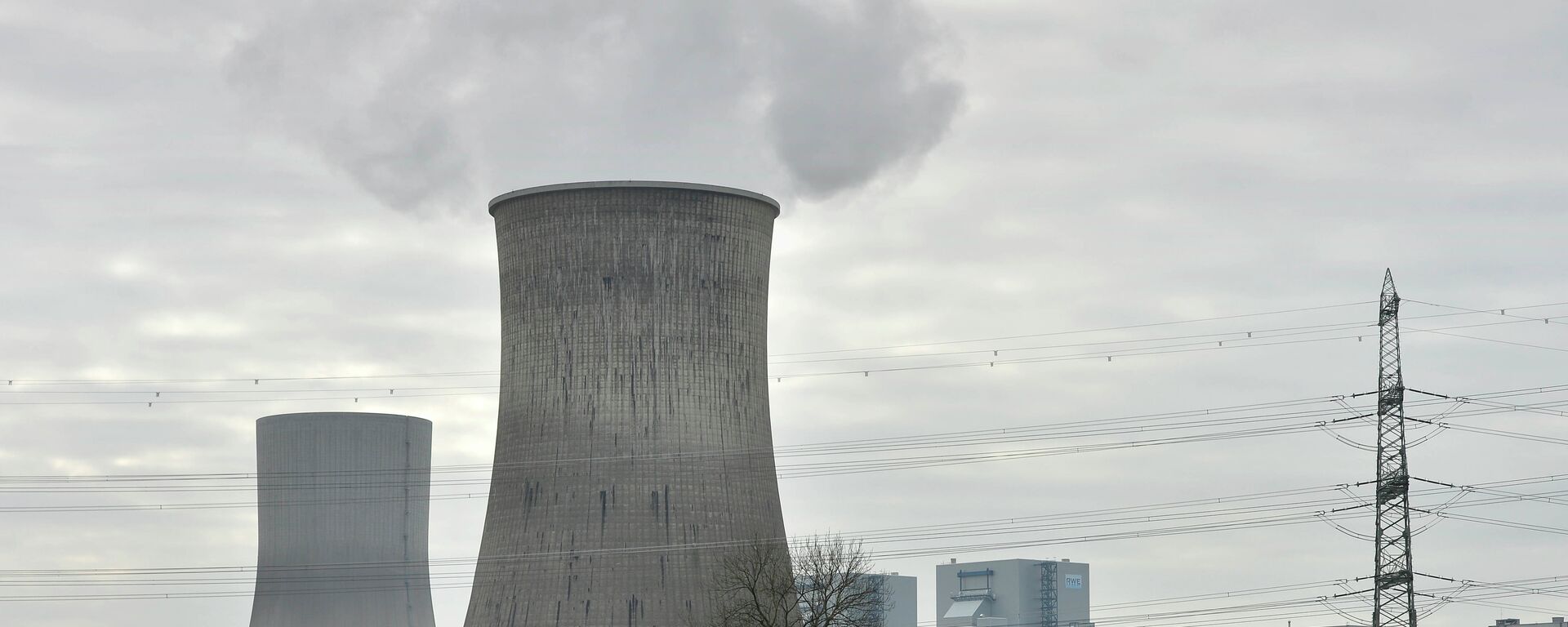 5 September 2022, 21:04 GMT
Add to this the ongoing sparring between Germany and France over the designation of nuclear power as a climate-friendly energy source.
"Senior German EPP officials are in favor of technological neutrality and therefore do not want to exclude any technology. Including nuclear," a source was cited by media reports as saying.
However, French environmental activist Marie Toussaint, an anti-nuclear Green MEP, was also cited as pointing out that, "the compromises in the existing [NZIA] text confirm a very strong European resistance to Emmanuel Macron's ultra-nuclear project."
"We have always said, when the Commission continues on this road, Austria will take legal steps," Austrian Climate and Energy Minister Leonore Gewessler said back in January.
Luxembourg's environment minister, Carole Dieschbourg, has warned that designating nuclear energy as "green" would be "greenwashing." Vienna also voiced its "serious concerns," citing costs, and the unresolved aspects of nuclear waste.
Accordingly, for such countries, along with Germany, reports point out that the fact that taxpayer money might go to financing new nuclear power stations in the EU, albeit indirectly, via the bloc's budget, is a hard truth to swallow.