An earlier plea deal agreement made between prosecutors and Hunter Biden's defense team fell apart on Wednesday after the presiding judge questioned its constitutionality and prosecutors revealed that Biden is still under investigation.
The first son appeared before US District Judge Maryellen Noreika on Wednesday, when he was expected to plead guilty to two misdemeanor tax charges after his legal team and prosecutor David Weiss agreed to a deal that would have suspended a felony gun charge.
Noreika raised concerns that she believed the deal would be ruled unconstitutional. The agreement stipulated that if Biden broke any of the terms, Noreika would act as an arbiter to decide if the gun charge would be reissued. The district judge noted the executive branch - not the judicial branch - is in charge of when to charge a person, and said she was concerned Biden may lose his immunity if the accord was ruled unconstitutional.
Biden's defense attorney Chris Clark said the stipulation was necessary to prevent the case from becoming further politicized if the government were to bring up the gun charge again. While Noreika said she understood his concerns, the official noted she was unaware of any case law that would support the agreement.
Another bombshell came in the case when Noreika asked Weiss whether Biden was still under an investigation, to which Weiss responded that he is but could not provide additional details on the matter. Weiss later remarked it was a possibility that Biden could be hypothetically charged for violating the Foreign Agents Registry Act.
Asked if the deal would shield Biden from a prosecution stemming from that 'possibility,' Weiss indicated it would not, although Clark disagreed. Weiss responded by noting that "then there is no deal," to which Clark replied: "As far as I'm concerned, the deal is null and void."
Biden ultimately submitted a not guilty plea after Noreika relayed that she could not say whether she would in fact accept the plea deal. The judge said she would need to order a fact-finding mission on the deal and asked both sides for a briefing but did not set a date. She also did not rule out the possibility of agreeing to all terms of the current deal after gathering more information.
Weiss and the Biden legal team could also hammer out a new plea deal that satisfies Noreika's concerns.
Prosecutors say Biden received taxable income of over $1.5 million for both 2017 and 2018 and owed more than $100,000 in taxes for each year, but did not pay any taxes either year. Officials also say he lied about his drug use on a purchase form for a firearm, which is what led to the felony gun charge that was supposed to be suspended under the terms of the plea deal.
Last week, two whistleblowers with the US Internal Revenue Service (IRS) alleged during congressional testimony that the yearslong Justice Department investigation into Hunter Biden was fraught with misconduct and political favoritism.
House Ways and Means Committee Chairman Jason Smith (R-MO) filed an amicus brief to the court, asking it to consider the whistleblower testimony before deciding on the plea agreement.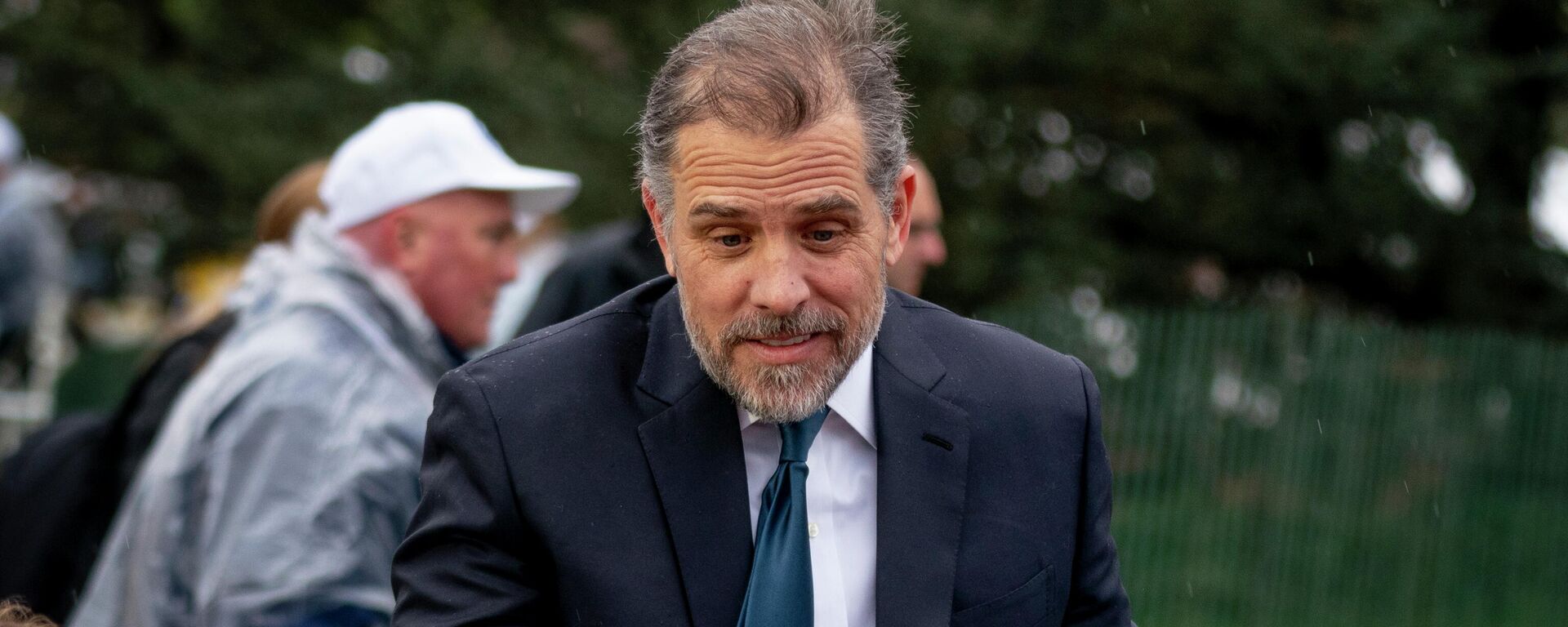 Late Tuesday, Noreika threatened to sanction the Biden defense team after one of its lawyers was accused of telling a county clerk that she worked for Smith's law firm in an attempt to get the IRS testimony removed from the docket. The lawyer, Jessica Bengels, reportedly told the clerk that the documents, which had already been made public, contained secret information, including social security, taxpayer and grand jury information.
Noreika ordered the law firm to explain in writing why they should not be sanctioned. In doing so, Bengels claimed it was a misunderstanding, and that she never misrepresented herself.
White House Press Secretary Karine Jean-Pierre has said Hunter Biden has the "full support" of his family, but that the case is being run independently. "Hunter Biden is a private citizen, and this was a personal matter for him... his case was handled independently, as all of you know, by the Justice Department under the leadership of a prosecutor appointed by the former president, President Trump," she said.