Last week, the US Department of Energy (DOE) in a new assessment expanded its list of critical materials, defined as those indispensable to the clean energy transition with high supply risks, adding six new elements in 2023.
The DOE warned the list will only grow bigger amid the global race to net-zero emissions and underscored the importance to energy security of establishing reliant and robust critical mineral supply chains.
Nickel, platinum, and silicon carbide join lithium and magnesium as critical in the medium term (2025-2035), while graphite, terbium, and iridium join cobalt, gallium, dysprosium and neodymium as elements considered critical in both the short and medium term (from now until 2035).
The DOE raised the status of copper and aluminum from non-critical to "near critical" in the medium term largely due to their importance to electrification across a wide spectrum.
The report, citing International Energy Agency (IEA) data, said critical mineral demand will have to grow by up to 600% by 2040 if the world is to achieve net-zero by 2050. The demand for critical minerals is being driven by a surge in the adoption of electric vehicles, which the IEA says could account for 60% of all auto sales by 2030.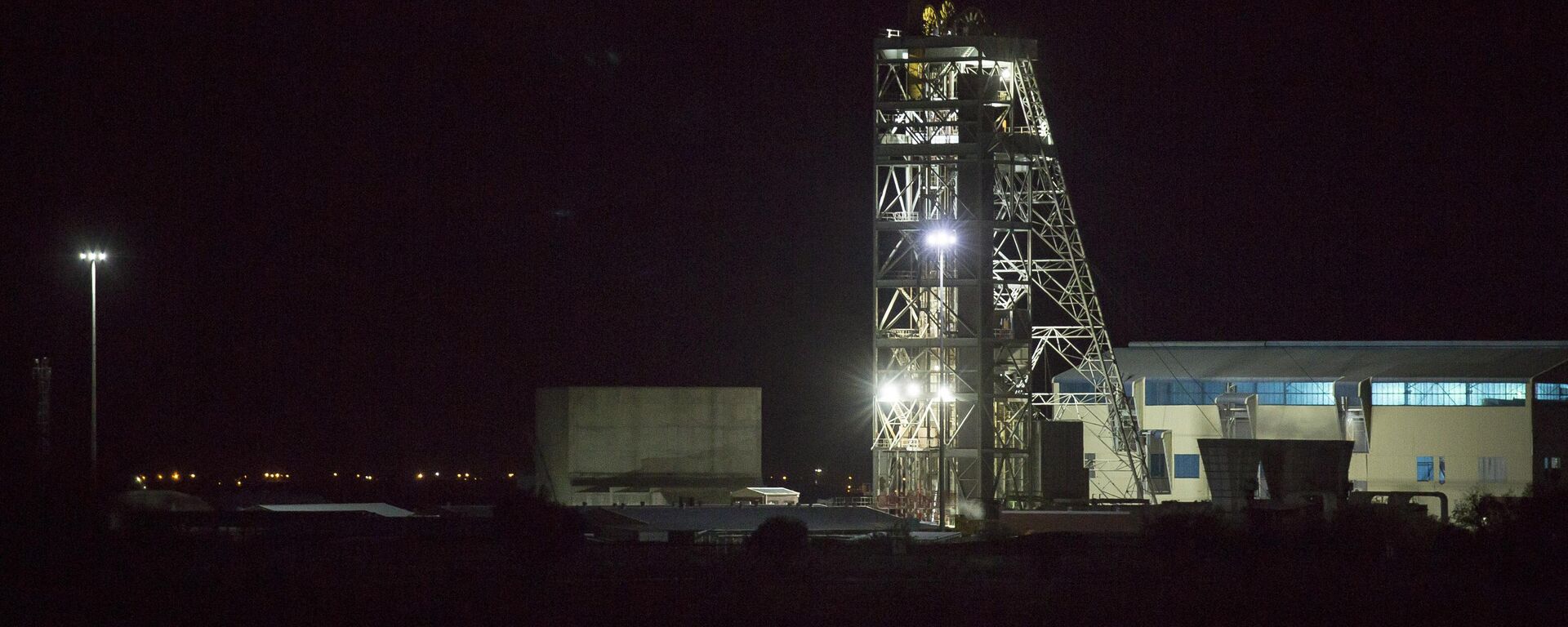 The swift growth in EV sales and green electricity networks boosted demand for vital components such as lithium-ion batteries and rare earth magnets, the report noted.
The report was released just as the US-China trade war escalated even further, with Beijing's export controls on gallium going into effect, unveiled last month in retaliation to Washington's restrictions on Chinese technology.
The US, and many Western allies, have invested heavily in trying to achieve supply chain independence from China. The Biden administration intensified efforts last week in discussions with Mongolian officials about "creative ways" to extract rare earth minerals from the landlocked country, which neighbors both China and Russia.
Long Road Ahead
The US faces a daunting task in breaking its mineral dependence on China. For example, China is the leading producing nation for 30 of 50 minerals the US Geological Survey classified as critical to the economy with vulnerable supply chains.
Jonathan Poston, a business strategy consultant for Artax Consulting, shed more light on the implications involving China's dominance of key critical minerals, most particularly, rare earth elements.
"Rare earth elements are a group of 17 elements that are essential for a wide range of clean energy technologies, including magnets, batteries, and catalysts," Poston told Sputnik. "China is the world's leading producer of rare earth elements, along with graphite - critical to lithium-ion batteries - and there are concerns about China's control of the global supply chain."
Poston, who has taught geopolitics and trade at universities in Ecuador, Belize and China, predicted the US will likely boost domestic mining in a bid to close the gap, and suggested innovative substitution as another potential option.
"New technologies will also emerge that reduce the need for critical minerals, such as battery tech that doesn't use lithium-ion," Poston said.
The US will need to take a multilateral approach to the problem, he added. Resource sharing, via global alliances and joint ventures, Poston said, will become more important to secure mineral supplies.
Poston said he is also worried about cobalt, another critical mineral used in the manufacture of high-performance magnets, essential for electric vehicles and wind turbines.
The Democratic Republic of the Congo (DRC), he added, is the world's leading producer of cobalt, but there are concerns about the country's political stability and human rights record.
California's Mountain Pass, owned by MP Materials, is the only operational integrated rare-earth mining facility in the United States. The company currently ships the concentrate to China for refinement and final processing.
This entails the complex process of separating neodymium and praseodymium, a critical step in producing magnets. According to Benchmark Mineral Intelligence, China refines nearly 90% of the world's neodymium and praseodymium.
MP Materials in recent weeks has finally begun processing rare earths on its own, with the hopes of delivering to GM finished electric motor magnets by the end of 2023.
As the US develops plans and long-term solutions to the critical minerals dilemma, some have called for immediate action, especially after data on US reliance on China was released and amid rising concerns about energy security.
Brookings Institution scholar Michael O'Hanlon, a member of the Pentagon's Defense Policy Board, told Sputnik the US strategic minerals and materials reserves declined 90% since the Cold War ended. O'Hanlon said Washington could "beef it up" as the United States struggles to establish diversified supply chains.
The mission of the stockpile is to "decrease and preclude dependence upon foreign sources or single points of failure for strategic materials in times of national emergency," according to the Pentagon's strategic materials team.
The stockpile was valued at $42 billion in 1952, $21 billion in 1989, and reduced to $888 million by 2022, according to the Congressional Research Service. However, lawmakers concerned about the deficit with China, earmarked funding to bolster reserves in the 2023 budget.
The Defense Department said the stockpile currently stores 47 commodities - including cobalt, platinum, palladium, iridium, and zinc, along with other base and precious metals.