President Joe Biden's
boasting
about the success of his "Bidenomics" plan to "strengthen the middle class" and ensure "the highest economic growth among the world's leading economies since the pandemic" don't appear to match up with the perceptions of everyday Americans.
A fresh
poll
by the AP-NORC Center for Public Affairs Research has found that just
36 percent
of US adults think Biden is doing a good job handling the economy, with
42 percent
saying they approve his performance overall.
Biden's approval/disapproval rating has remained steady throughout most of his administration, with disapproval sinking below 50 percent after August 2021
and staying there ever since.
The AP-NORC poll found that only 24 percent of Americans would like Biden to run for a second term in 2024. Even among self-described Democrats, 55 percent said they don't want the incumbent to have another go at it.
The age factor also appears to have an impact when it comes to Americans' approval of 'Bidenomics'. While 65 percent of Democrats overall said they approve of the president's economic policy, the number shrinks to 52 percent among people under age 45.
This may have something to do with the nation's
tumultuous housing market
, where prices have spiked and some analysts have
expressed fears
of a 2008-style crash, which ended up plunging much of the world into the Great Recession. The US has faced the most aggressive Fed interest rate hikes in decades over the past year, with efforts to get a handle on inflation sparking a short-lived economic crisis in the spring which nearly plunged the entire US banking sector into an economic calamity.
Overall, only 23 percent of those polled said they're 'highly confident' in Biden's ability to manage the White House, while 16 percent said they have high confidence in his ability to achieve his policy goals. Amid the
allegations of corruption swirling
around his family,
58 percent
said they have
"hardly any" confidence
in the president's ability to reduce government corruption.
The survey polled 1,165 American adults, and was carried out from August 10-14. The poll has a reported margin of error of +/- 3.8 percent.
Biden's sinking approval ratings come amid growing challenges to his position from his left – from environmental lawyer and activist
Robert F. Kennedy Jr.
, and from his right, by former President
Donald Trump
. Establishment institutions and the media have done their best to ward off the challengers, launching smear campaigns against RFK Jr. and refusing to consider primary debates, and flooding Trump with legal challenges in an attempt to get him to withdraw from the race.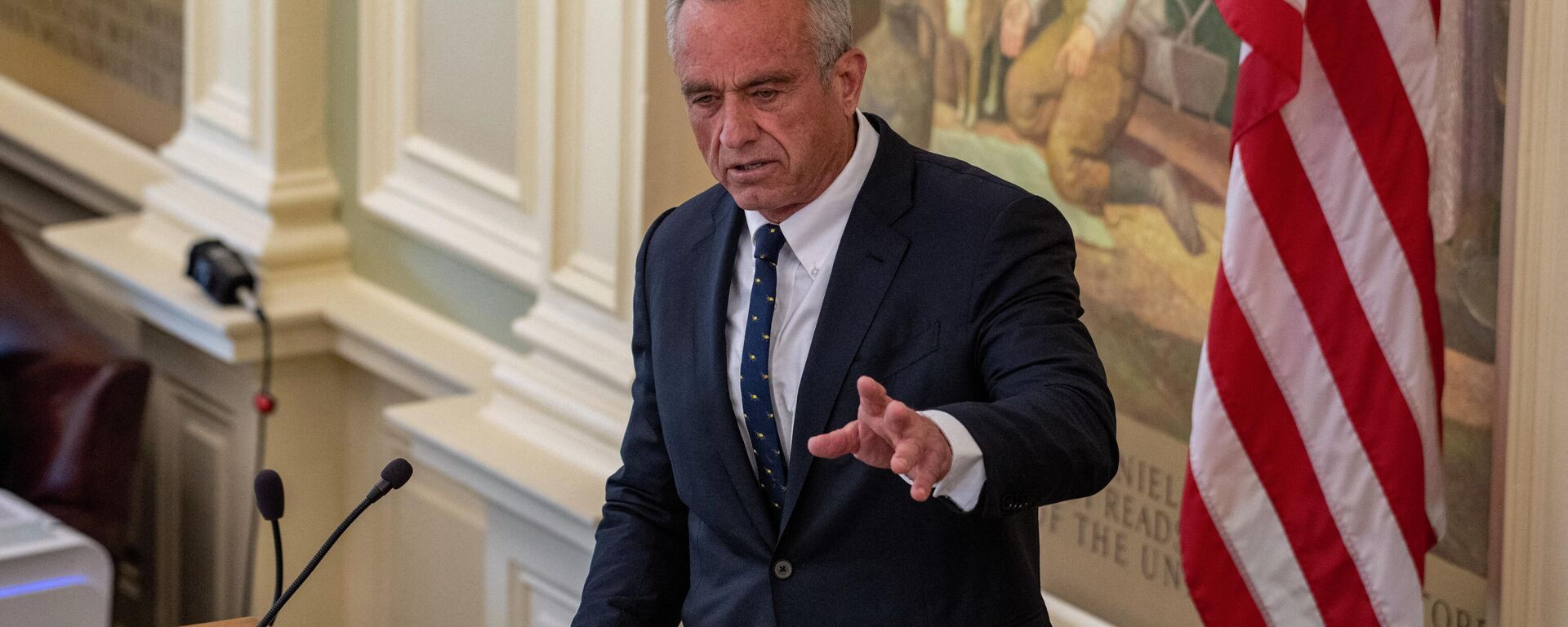 Biden
burst into a bizarre rant
at an event in Washington dedicated to the one-year anniversary of the signing into law of the Inflation Reduction Act this week, angrily boasting about America never failing to accomplish a single one of its objectives. "It's never been a good bet to bet against America, and it's still not a good bet today!" he shouted.
Biden made similarly pointed remarks last week,
claiming
that China was "a ticking time bomb" and its economy "in trouble," and that the Asian nation's economic growth had shrunk to "close to 2 percent a year." The president did not offer details on where he got his stats, with China's actual economic growth reaching 6.3 percent, while the US has made do with 1.1 percent growth (and has dipped in and out of recessionary territory).
The AP-NORC polling comes after the publication of a separate survey by Quinnipiac this week, which found that
71 percent of Americans
think the economy is either "not so good" or "poor," with more than half convinced that the economy is getting worse, while 20 percent think it's improving.