Citing state-run KCNA, South Korean reports indicated the launching ceremony for the submarine was held Wednesday and was attended by North Korean leader Kim Jong Un.
The ceremony for launching the submarine was the "beginning of a new chapter" for bolstering up the naval forces of North Korea and "made clearer the steadfast will" of the Workers' Party of Korea (WPK) and the North's government to "further strengthen the state nuclear deterrence both in quality and quantity and by leaps and bounds for regional and global peace and security," reports said.
State media reported later Friday that the North Korean leader inspected submarine No. 841 called "Hero Kim Kun Ok" on Thursday to get acquainted with its weapon system and underwater operation capability.
During the inspection, Kim reportedly "stressed the need to enable the Navy to successfully carry out its strategic duty by hastening the transfer of underwater and surface vessels equipped with tactical nuclear weapons to the Navy."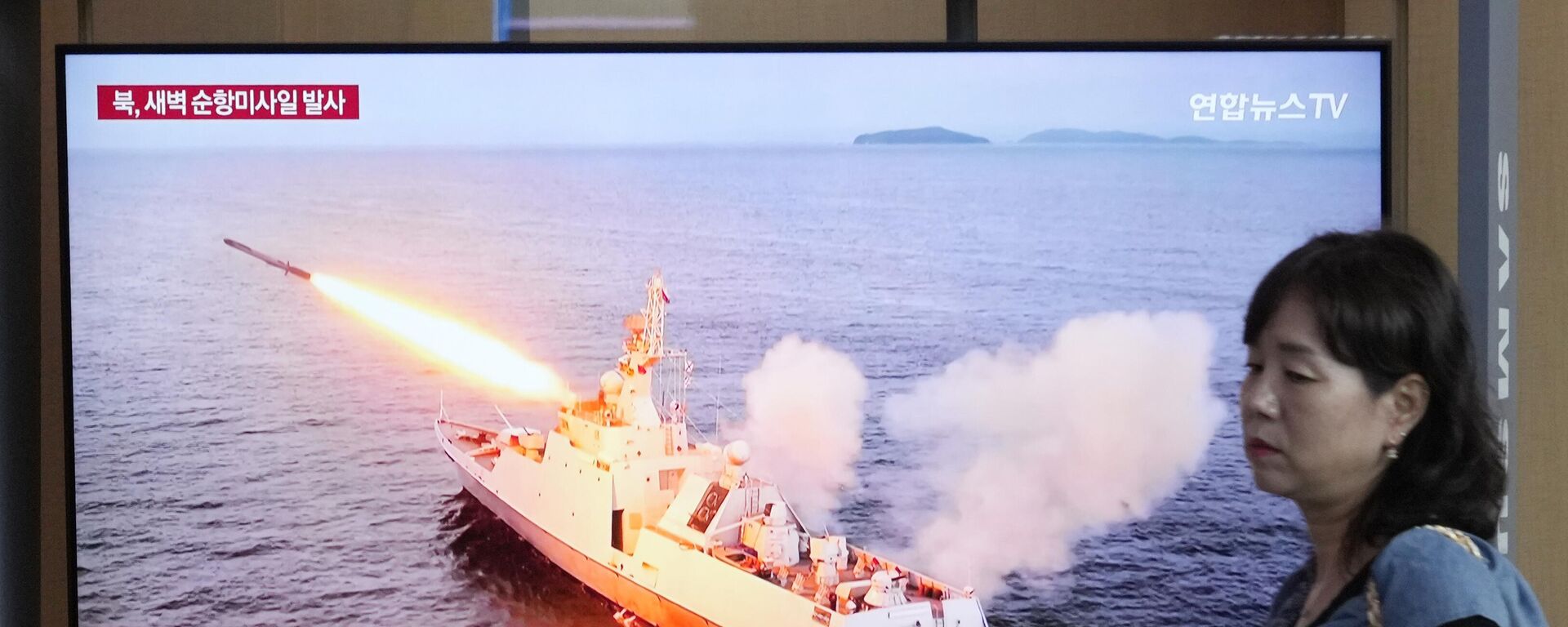 State media quoted the General Staff of the Korean People's Army in late August as saying that North Korea, in response to the US-South Korea drills, had carried out a tactical nuclear strike drill simulating nuclear strikes at the territory of South Korea.
Two long-range strategic cruise missiles with payloads simulating nuclear warheads were then launched. The missiles flew along an 8-shaped trajectory of 1,500 kilometers (932 miles) in 7,672 and 7,681 seconds respectively before exploding at the altitude of 150 meters (492 feet) over the "target island."