Washington will free five Iranians held in the US and unblock $6 billion in frozen funds in return for Tehran releasing four American prisoners and one UK citizen.
US President Joe Biden's Democrat administration will issue a waiver to sanctions on Iran to allow foreign banks in Germany, Ireland, Qatar, South Korea, and Switzerland to transfer the Iranian money without repercussions.
The US Congress was told of the terms of the deal on Monday, which was struck last month and signed off last week by Secretary of State
Antony Blinken.
"To facilitate their release, the United States has committed to release five Iranian nationals currently held in the United States and to permit the transfer of approximately $6 billion in restricted Iranian funds held in [South Korea] to restricted accounts in Qatar, where the funds will be available only for humanitarian trade," Blinken wrote.
In return for the repatriation of its citizens from US custody, Iran will release four dual US-Iranian national men including businessmen Siamak Namazi and Emad Shargi, along with
Morad Tahbaz,
an environmentalist who holds Iranian and British citizenship.
The names of the other two convicts, one of whom has been moved to house arrest, were not made public.
All five were jailed for espionage at Evin Prison in Tehran — where many previously-swapped prisoners were held, including British-Iranian woman
Nazanin Zaghari-Ratcliffe.
Namazi was convicted on espionage-related charges in 2016, while Shargi was handed a 10-year sentence in 2020 for spying. Tahbaz, the dual UK citizen, was also sentenced to 10 years in 2018 for "assembly and collusion against Iran's national security" as well as spying for the US.
British media
reported last month
that the prisoner swap was part of attempts by the US to secure some concessions from Iran on its uranium enrichment program, which Biden could then tout as a small victory ahead of the 2024 US presidential election.
The Biden administration has failed to honour its 2020 election pledge to return to compliance with the Joint Comprehensive Plan of Action (JCPOA) deal with Iran, Russia, China, the UK, France and the European Union, which guaranteed Iran's purely peaceful use of nuclear energy in return for dropping sanctions on its oil exports.
"There are backchannel efforts under way to reach a nuclear understanding but that would not be akin to reviving the JCPOA," said Dr. Sanam Vakil, director of Chatham House's Middle East program, last month.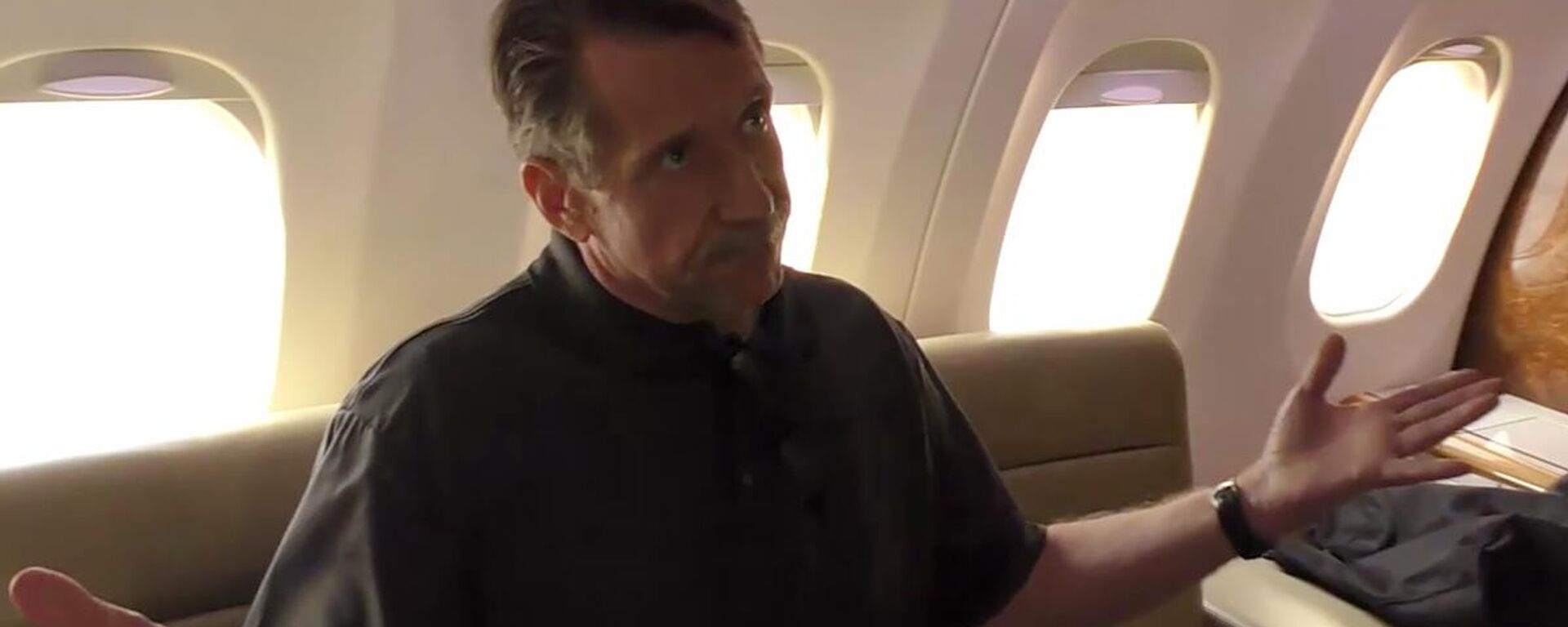 10 December 2022, 16:04 GMT
National Security Council spokeswoman Adrienne Watson clarified that the five would not be returning to the US immediately.
"What is being pursued here is an arrangement wherein we secure the release of 5 wrongfully held Americans," Watson said. "This remains a sensitive and ongoing process. While this is a step in the process, no individuals have been or will be released into US custody this week."