Texas Attorney General Ken Paxton dodged impeachment on Saturday after being acquitted on 16 corruption charges by the Texas State Senate.
The GOP-controlled state assembly overwhelmingly voted to impeach Paxton in May, but state Senate Republicans came to his defense with the vast majority voting to acquit Paxton.
The two-week trial ended on Friday, leaving the state's 30 top lawmakers to deliberate on the 16 articles of impeachment over alleged corruption and abuse of power. All but two of the chamber's 18 Republicans voted to acquit Paxton. Twenty-one votes in total were required to remove Paxton from office.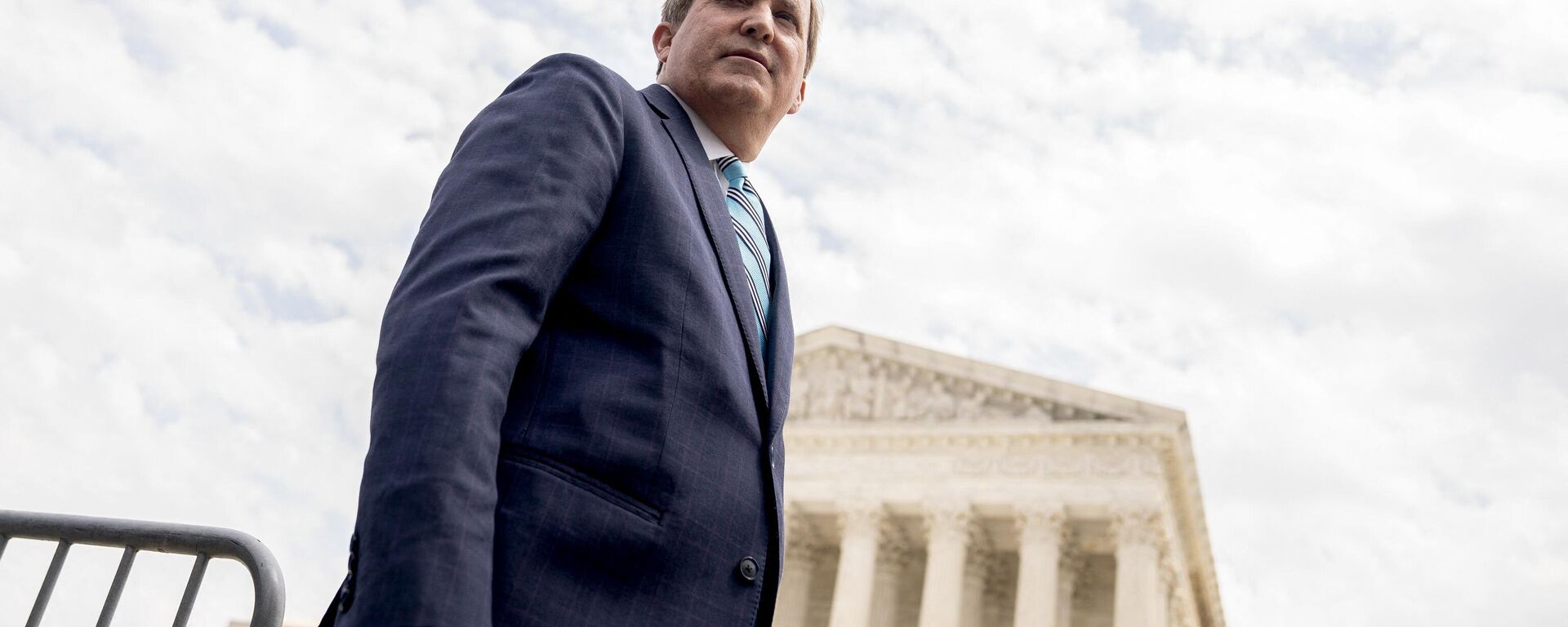 The case was centered on Paxton's relationship with real estate developer Nate Paul, a large political donor for Paxton.
Members of Paxton's office accused the Attorney General of doing illegal favors for Paul. It was also alleged that Paul returned the favor by providing Paxton's mistress, a former aide for a different state senator, employment and by keeping Paxton's infidelity a secret.
Paxton married his wife, State Senator Angela Paxton in 1986 after they met in college.
"If this impeachment is based on marital impropriety, then line up, line up; we're going to be doing a lot of impeachment in this city," Tony Buzbee, Ken Paxton's lawyer said during closing arguments.
Paxton did not attend most of his trial, only appearing during the opening and closing arguments. His mistress appeared at the trial and was called as a witness but was deemed "unavailable to testify" for an undisclosed reason. Lt. Governor Dan Patrick, who presided as the judge in the impeachment case, said that both the prosecution and defense agreed on the issue.
The decision meant the mistress did not have to testify in front of Ken Paxton's wife, who attended the trial but was not allowed to vote in the case.
Paxton is also facing a criminal case in Houston, on two counts of securities fraud. He faces up to 99 years in that case.