The Clinton Global Initiative (CGI) has announced plans to launch a "Ukraine Action Network," ostensibly to facilitate the delivery of humanitarian aid to Ukrainians amid the West's ongoing proxy war against Russia in the troubled Eastern European country.
The campaign, set to be formally unveiled Tuesday at the CGI's annual conference in New York, is said to be the outcome of a collaborative effort between former First Lady and Secretary of State Hillary Clinton and current First Lady of Ukraine Olena Zelenskaya that began a year ago.
The Ukraine Action Network is
expected
to help "mobilize existing CGI partners, as well as new leaders from around the world, to create and finance new commitments for Ukrainians."
The details of the program, including which "Ukrainians" specifically are expected to benefit, have yet to be elaborated.
The Clintons revived the CGI in 2022, with thousands of donors and hundreds of partnering organizations announcing the launch of over 140 different projects at last year's conference.
In a
letter
to attendees of the upcoming Tuesday gathering, the foundation indicated that the 2023 meeting would "hear from those who are tackling some of today's most pressing issues, including climate change, health inequities, food insecurity, economic inequality, threats to democracy around the world, and record-breaking refugee displacement."
Officials, business leaders, and celebrities expected to attend include Bill Clinton, Biden Treasury Secretary Janet Yellen, California Governor Gavin Newsom, former Obama and Biden Press Secretary Jen Psaki, Pope Francis, NBA Hall-of-Famer Dwayne Wade, Google President Ruth Porat, former British Prime Minister Tony Blair
and others
.
Charles Ortel, a Wall Street analyst who has been investigating the Clintons' charity-related activities for about eight years,
told Sputnik
last month that the foundation's plans to incorporate Ukraine into its agenda may be a sign that they're hoping to cash in on some of the potentially vast package of reconstruction support for Kiev by Western countries.
"The Clinton Foundation has been illegally raising money, in theory, for HIV/AIDS projects in Ukraine since 2004, without seeking or obtaining approval for these efforts, as is required in advance, from numerous domestic and foreign government authorities. No outsider actually knows exactly what they have been doing for nearly 20 years in that ransacked remnant of a country," Ortel said.
"As a guess, the Clintons have good reason to expect that a mammoth rebuilding package will be part of an expected end to hostilities and they are positioning themselves, as they did in Haiti and India, to get close to the rebuilding capital pools that likely will be funded by the US and allies," the researcher added.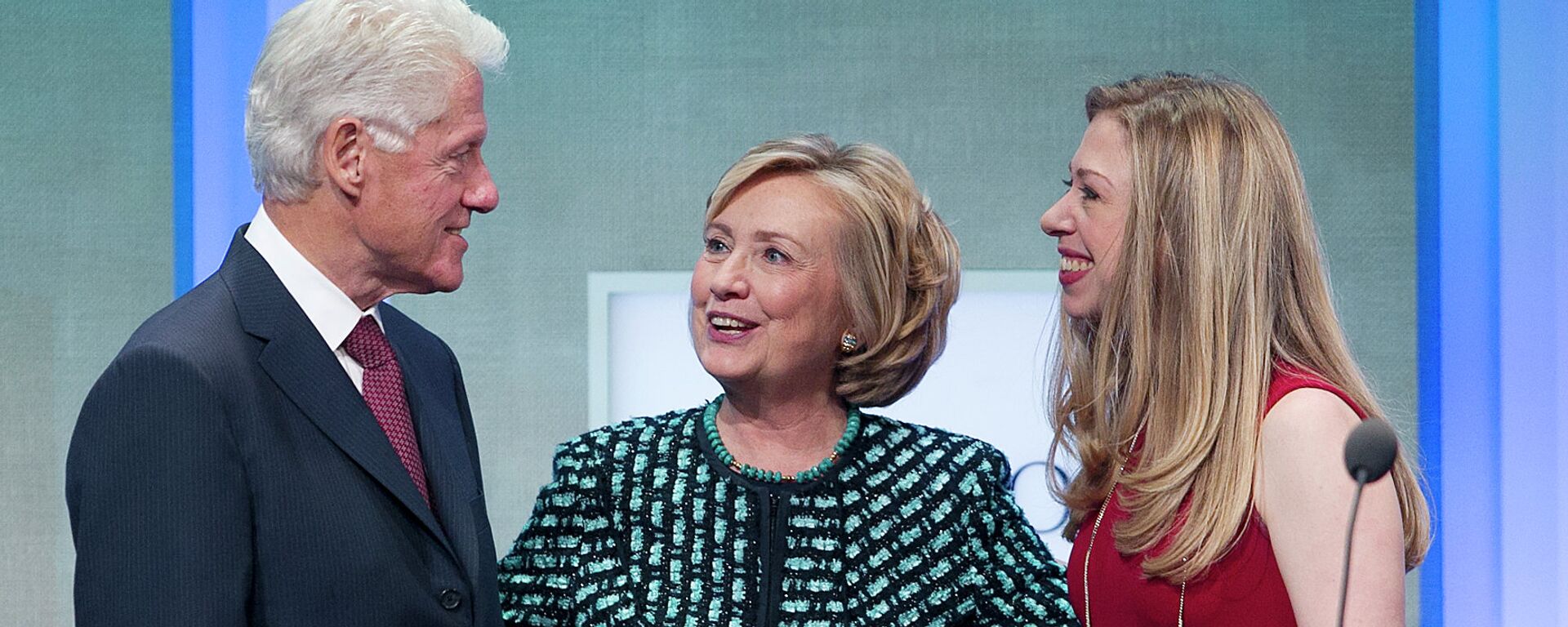 The Clinton Foundation has faced intense criticism over the years from watchdogs, independent investigators, and whistleblowers over its lack of transparency,
suspected pay-to-play schemes
related to generous donations by wealthy donors and countries in exchange for favors from the Clinton State Department, and even allegations of the
plunder of hundreds of millions of dollars
in relief funds
meant to help rebuild
Haiti after a devastating earthquake rocked the impoverished Caribbean country in 2010.
Given the controversies swirling around the Clintons' charities, it may come as little surprise that Jeffrey Epstein's lawyers
named
the financier as one of the figures who helped devise the CGI before his
mysterious suicide
in August 2019.