According to the bill, part of the government programmes also related to transport, energy and military construction will be financed by 19 January, which would be the funding deadline for those programs and agencies which are covered under regular appropriations bills pertaining to agriculture, rural development, and Food and Drug Administration.
Funds for energy and water development, military construction and Veterans Affairs together with Transportation, Housing, and Urban Development will also be ceased.
The allocation of money for the rest of the government sectors will be calculated until 2 February.
Johnson expects some Republicans to vote against
his bill
, but in that case he expects Democrats to support it, Politico reports. However, even if approved in the House, the bill may not pass in the Senate.
"This two-step continuing resolution is a necessary bill to place House Republicans in the best position to fight for conservative victories... Separating out the CR from the supplemental funding debates places our conference in the best position to fight for fiscal responsibility, oversight over Ukraine aid, and meaningful policy changes at our Southern border," Johnson said in a statement on Saturday.
White House spokeswoman Karine Jean-Pierre
called
the proposal "
a recipe for more Republican chaos and more shutdowns
", claiming that Republicans were "wasting precious time with an unserious proposal that has been panned by members of both parties". The statement urged Republicans to "work in a bipartisan way to prevent a shutdown".
"My opposition to the clean CR just announced by the Speaker ... cannot be overstated. Funding Pelosi level spending & policies for 75 days — for future 'promises,'" House Freedom Caucus member Rep. Chip Roy (R-Texas) wrote on X, opposing the legislation.
Earlier this year, US President Joe Biden's request to Congress for
$24bln in aid to Ukraine
almost caused a government shutdown after Republican congressmen refused to approve a budget that included those funds. As a result, a temporary budget was adopted without a clause on support for Ukraine.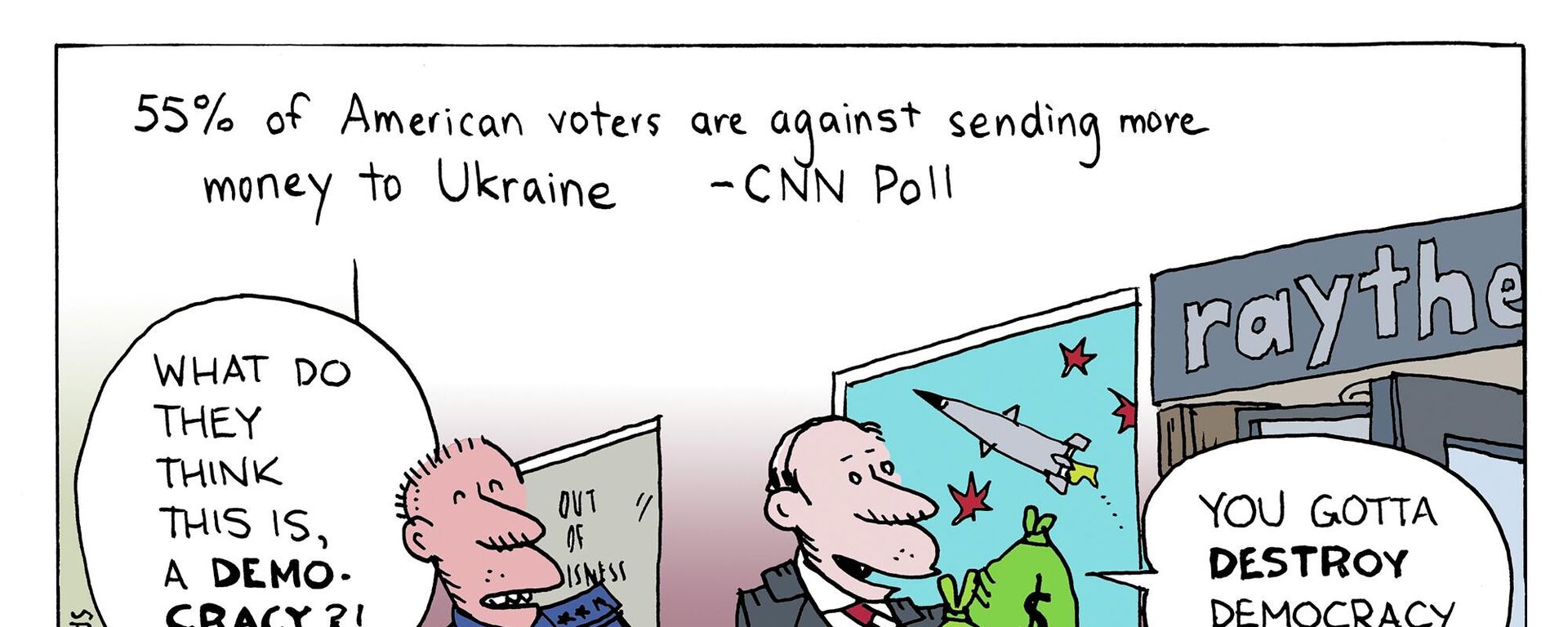 Biden has already said that he would not sign the bill on allocating aid to Israel without Ukraine if it is approved by Congress.