The French authorities squandered away a portion of the funding provided by the UK to prevent
migrants
from crossing the English Channel. The money was spent on items ranging from high-tech surveillance gear to vacuum cleaners, according to Politico.
According to budget documents obtained under the freedom of information (FOI) legislation, France received additional funds from Britain as part of the Sandhurst Treaty, a border cooperation deal signed in 2018. While a large chunk of the money was used for its intended purpose, some of it was redirected to cover other expenses.
The breakdown of the expenditures showed that the French border authorities splurged on such costly items such as vehicles, helicopters, motorbikes, e-scooters and quad bikes. Other items purchased with the money furnished by the UK included border surveillance equipment, drones, dash cams, binoculars, hunting cameras, and software. Even the everyday needs of the French border police, such as stocking up on household appliances like car adapters for charging devices, microwaves, and vacuum cleaners, were covered by dipping into the cash.
Amid strained ties over migration, then-UK Prime Minister Theresa May and French President Emmanuel Macron had finally signed a new border security deal in 2018. Britain agreed to allocate more cash in a bid to resolve the migrant crisis. Under what was dubbed the 'Sandhurst Treaty,' the UK gave France £40.4 million (€46.5 million, $49 million) for installing fencing, CCTV and detection technology in Calais and other Channel ports.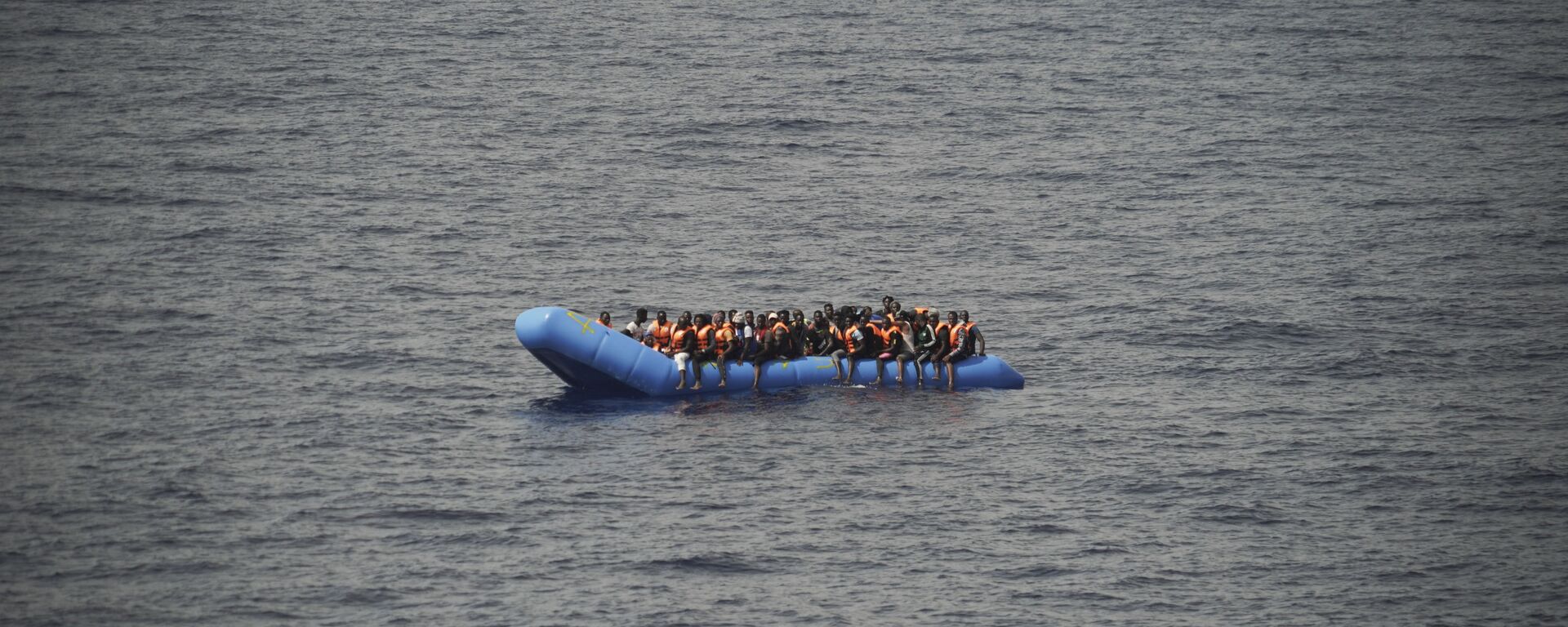 According to the report, France managed to use the money to cover the costs of policing the border with Italy, 900 kilometers from the English Channel. Regarding the time frame, about half of this money was spent in 2023. Additionally, it is vital to note that UK funding accounted for ten percent of France's total budget for border protection in 2023. Furthermore, the report states that London will allocate an additional €540.3 million to Paris for the same border security needs between now and 2026.
When diverting the funds, French police stopped fewer than half of all illegal migrants trying to cross the English Channel since the deal was signed, as per the records.
Since 2018, more than
100,000 people
have been illegally trafficked to the UK across the
treacherous waters
of the English Channel and the North Sea on crowded inflatable boats. The influx has overwhelmed migrant reception centers and local housing departments, with the Conservative government getting major flak for its inability to resolve the crisis. Despite Prime Minister
Rishi Sunak's pledge
earlier this year to stop the illegal crossings, the number of arrivals hit record highs in the summer.