Despite
notable diplomatic achievements
and international agreements, halfway through his first term as Australia's Prime Minister, Anthony Albanese faces a significant drop in approval ratings.
This week's latest Essential Media survey showed a downturn in Albanese's net approval, marking the first negative rating in his 18-month tenure. The poll found 35 percent of respondents were dissatisfied with his performance, while 33 percent approved.
Three months ago, the balance of opinion was more in favor of Albanese, with a disapproval rating of 29 percent and 37 percent supporting him.
The Australian public has increasingly raised alarm bells about persistently high inflation and rising interest rates. The
Reserve Bank recently made a significant move
to address these economic challenges by tightening its policies, resulting in borrowing costs htting their highest level in 12 years. It's worth noting that Australia's monetary authority was the only central bank among developed countries to hike rates since September, citing concerns that the
Consumer Price Index (CPI)
may take longer to stabilize within the target range.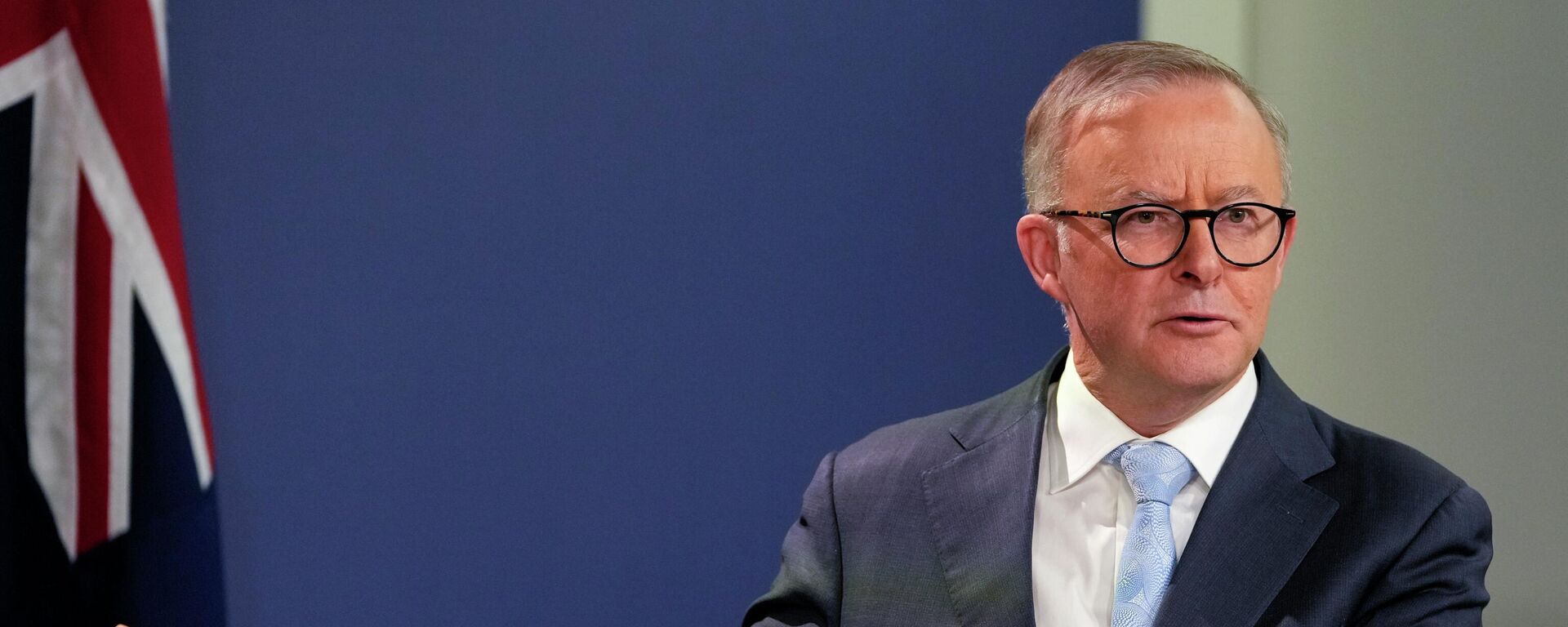 Another poll conducted by Resolve indicated plummeting support for the Labor government, with their primary vote—a measure of direct voter preference—falling to 35 percent, the lowest since the May 2022 election. Earlier in the month, a Newspoll data gave the opposition Liberal National Coalition its most favorable result in over two years, which is crucial given that Australia's upcoming federal election is set for May 2025.
During a recent speech in parliament, Albanese defended his government's economic accomplishments. The PM specifically pointed to his administration's efforts in controlling inflation and reducing the cost of living. He highlighted the significant achievement of creating 550,000 jobs since coming into power and improving the fiscal situation from a deficit of A$78 billion ($51 billion) to a surplus ofA$22 billion ($14 billion). However, the government is limited in providing additional aid due to the need to control spending and prevent inflation from rising.
Nevertheless, Albanese suffered a
setback in October when his proposed referendum
to establish an Indigenous advisory body to parliament was decisively rejected. This sparked criticism that his focus was skewed toward social reforms over economic concerns. Additionally, his extensive travel overseas has been criticized by the opposition, who gave him the nickname
"Airbus Albo,"
hinting at his excessive fixation on international affairs.
Opposition leader Peter Dutton, a former Queensland policeman, recently urged Albanese to prioritize domestic issues over international engagements, like the upcoming APEC summit in the US. Dutton's remarks indicate a widespread belief that the government is failing to tackle challenges at home effectively.