"Ukrainian spy Sergei Dybynyn... was there on that day with 1+1 media, a media organization tied to Ukrainian oligarch Ihor Kolomoisky, who largely was responsible for the rise of [Volodymyr] Zelensky ... And there's no investigation into that. There's no arrests being made there," Chansley said.
Chansley said that various factions, including Antifa and Black Lives Matter, infiltrated the pro-Trump group to create the illusion that Trump
supporters were violent
.
In addition, the Trump supporter said senior US politicians and intelligence leaders wanted to see chaos on January 6, including figures such as then-House Speaker Nancy Pelosi, Senate Majority Leader Mitch McConnell, FBI chief Christopher Wray and Joint chiefs chairman Mark Milley.
"They wanted the violence - they wanted to create a very, very bad look for Trump and his supporters," Chansley said.
Chansley said the January 6 Capitol breach is "not a black and white issue."
"It is a gray issue. Yes, there was violence and chaos on that day. Was it a violent insurrection? No, it was not," Chansley said.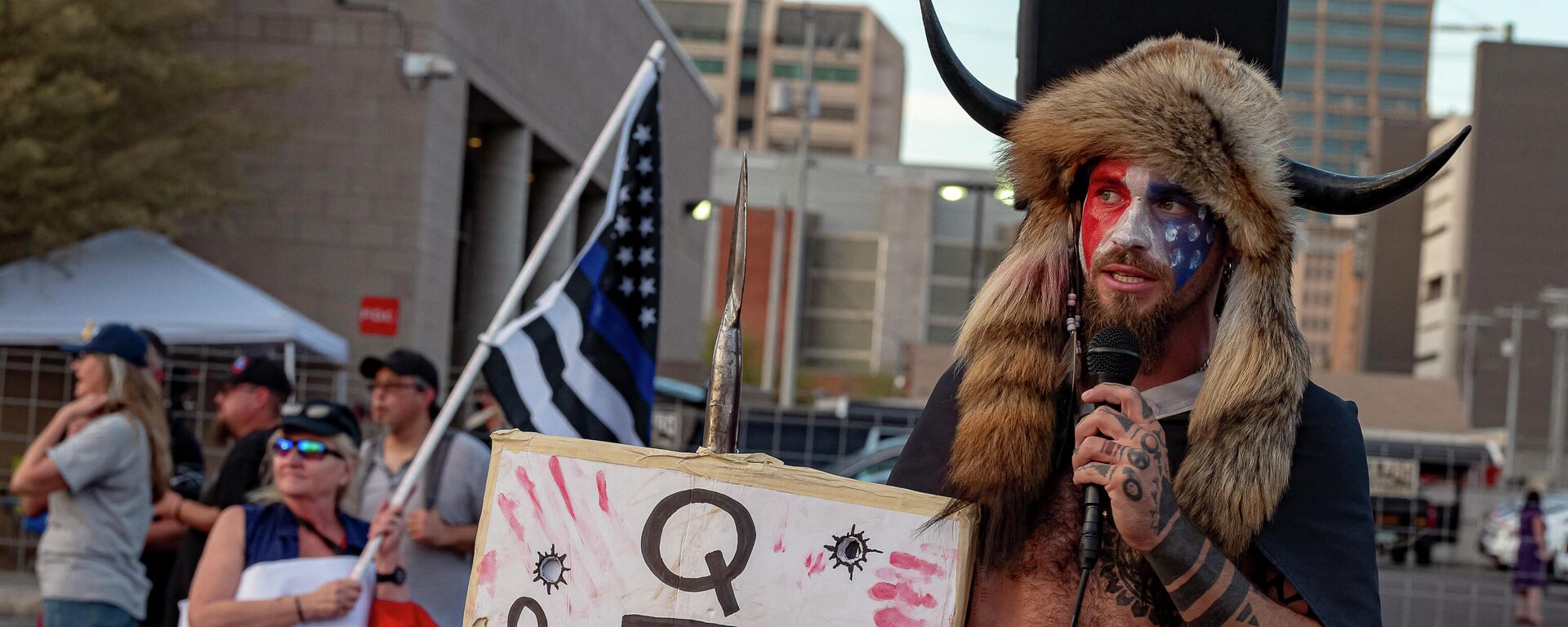 Moreover, if the tapes from the US Capitol Hill rally get released, they will expose many lies, he added.
"There are, I believe in many cases, federal agents or confidential informants, or even prosecutors that have lied about their case or about their testimony while under oath. And the release of that footage would open the government up to those lies being exposed," Chansley said.
An FBI spokesperson, when asked about Chansley's allegations, told Sputnik the agency has "no comment."