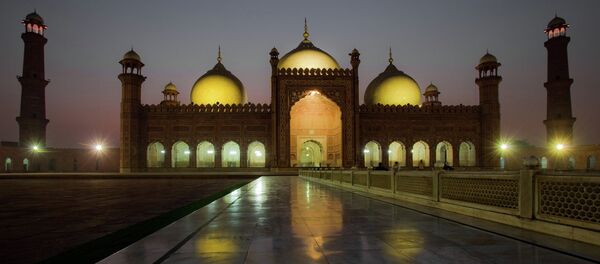 21 December 2014, 10:12 GMT
MOSCOW, December 21 (Sputnik) — Pakistani authorities have executed Russian citizen Akhlas Akhlaq and three other men convicted for attempting to assassinate former president of Pakistan, Pakistan's Dawn newspaper reported Sunday.
Earlier in the day,  the Russian consul in Pakistan told RIA Novosti, citing Akhlaq's lawyer, that the execution of the Russian citizen had been postponed until Monday, when his mother was going to arrive to Pakistan.
According to the newspaper, prior to the execution the men were transferred to a district jail because of some problems with the trapdoor used to carry out hangings at the Central prison facility.
According to the Dawn, members of the convicts' families were allowed to say the last goodbyes. However, Akhlaq's mother told Sputnik earlier in the day she was still in Russia and was going to fly to Pakistan on Monday.
Russian Foreign Ministry has confirmed in a statement that Akhlas Akhlaq was executed on Sunday.
"The execution of A. Akhlaq was scheduled for December 21 <…> According to the information from Pakistan's Interior Ministry, A. Akhlaq and three other accomplices have been executed in the [northern] city of Faisalabad," the statement said.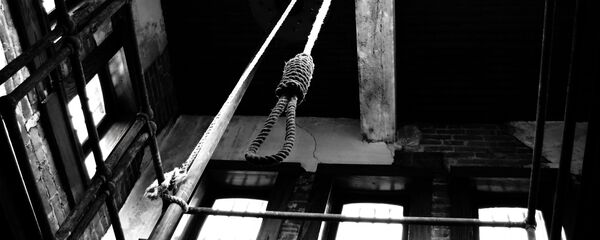 20 December 2014, 19:46 GMT
Akhlaq was born in the Soviet Union to a Russian mother and a Pakistani father. In 2003, the man was charged with plotting an assassination on Pakistan's former leader Pervez Musharraf.
Despite having a Russian citizenship, Akhlaq was tried by a military court and sentenced to death in 2005.
However, the execution had not taken place due to the the death penalty moratorium that was introduced in the country in 2008. The moratorium was lifted on December 17 after the killing of more than 140 people, including 132 children, by the Taliban militants in the Pakistani city of Peshawar.