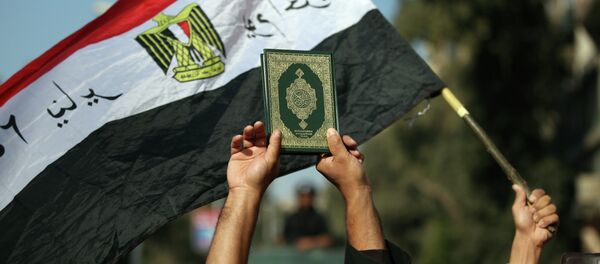 6 December 2014, 18:23 GMT
MOSCOW, December 23 (Sputnik) — Egypt has enhanced its military presence in Arish, the capital of the Egyptian governorate of North Sinai, which borders Israel, following yet another attack on a gas pipeline on Tuesday, the Middle East News Agency (MENA) reported, Tuesday.
The gas pipeline explosion is reportedly the 27th such attack in the Sinai Peninsula since 2011. This time the bombing disrupted a pipeline carrying gas to Jordan. Similar blasts had previously affected gas supplies to Israel.
All routes in and out of Arish have been closed as part of the investigation into the attack. Local authorities introduced an overnight curfew and a buffer zone on the outskirts of the city, according to MENA.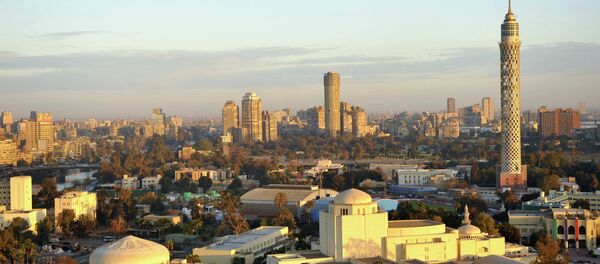 19 December 2014, 13:23 GMT
No party has claimed responsibility for the attack as yet. However, suspicion has been cast on the Sinai-based Ansar Beit al-Maqdis (ABM) jihadist group, which claimed responsibility for previous gas pipeline blasts, Ahram Online reported.
In November, ABM pledged allegiance to the Islamic State (IS), a militant group that controls large territories in Iraq and Syria.
The ABM has previously confirmed its role in similar blasts through video footage released in mid-November. The clip showed a gas pipeline explosion with a caption expressing the motives for the attack: discontent with Jordan's participation in the anti-IS coalition. "God willing, not a drop of gas will reach Jordan until the caliph [of IS] permits it," the text read, according to the Ahram Online.
The Egyptian military is involved in a decade-long fight against Islamist militant insurgencies in North Sinai. The country launched Operation Eagle in 2011 followed up by Operation Sinai in 2012, to combat attacks on the Egyptian armed forces, police and commercial facilities.