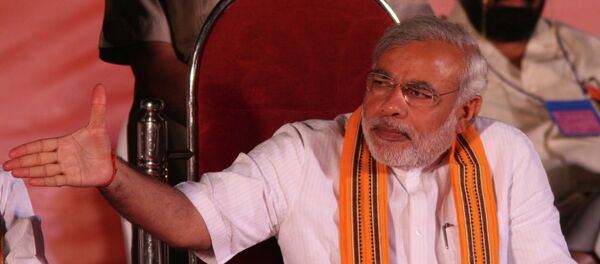 11 January 2015, 14:22 GMT
MOSCOW, January 12 (Sputnik) — Indian conglomerate Adani Group and US-based solar power developer SunEdison have announced a $4 billion joint venture to build India's biggest solar panel factory by 2018.
"We are happy to partner with SunEdison, a leading solar technology manufacturer, to build this facility which further integrates our power — renewable business value chain and has significant socio-economic benefits," Adani Power CEO Vneet Jaain said in a statement posted on its website Sunday.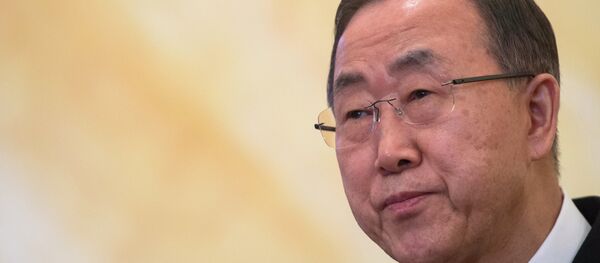 11 January 2015, 17:18 GMT
According to the statement, the project would also contribute toward India's goal of achieving independence in providing clean and renewable energy, as well as create 20,000 jobs.
SunEdison CEO Ahmad Chatila said the "ultra-low cost" solar-panels will generate cost-effective electricity, giving India the chance to become a "solar production powerhouse."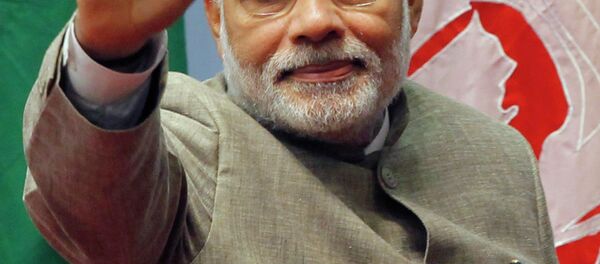 25 December 2014, 10:14 GMT
The solar panel factory is to be constructed in the western state of Gujarat.
The deal comes amid Indian Prime Minister Narendra Modi's plans to provide competitively priced and round-the-clock electricity across the country. The Modi administration aims for the country to be able to produce 100 gigawatts of solar power by 2022, compared to India's current solar power capacity of about 3 gigawatts.