Atlanta, January 30 (Sputnik) — These headlines seem to herald a major espionage case. Like that of Robert Hanssen — the FBI counterintelligence agent who devastatingly spied not only on by for his Soviet handlers for 20 years; or Jonathan Pollard — the American Navy Intelligence employee who sold highly sensitive US national security information to his Israeli handlers for thousands of dollars.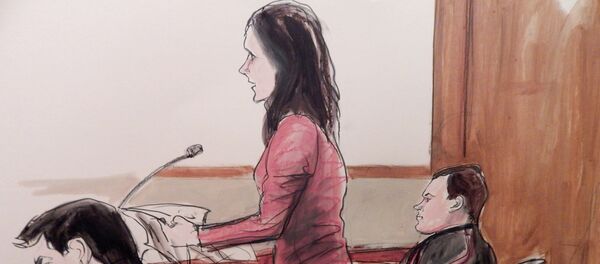 28 January 2015, 16:14 GMT
But a closer examination of the New York case reveals that it is not at all like these other classic espionage cases. In fact, it is not really an espionage case at all.
The criminal complaint filed in New York charges that three Russians (two former diplomatic officials of the Russian Government no longer in the United States, and Evgeny Buryakov, a Russian national living in New York and working for a Russian bank there) engaged in various activities, allegedly at the direction of the Russian Government, to obtain information about various (apparently mostly public) matters in the Unites States, and to develop other sources of such information.
Espionage
But there is no allegation in the criminal complaint that any of the three men obtained or even sought intelligence, defense, or other national security information, classified or secret or even sensitive documents. There is no allegation that any sought to obtain information from persons legally prohibited from providing such information (e.g., by security-related confidentiality obligations).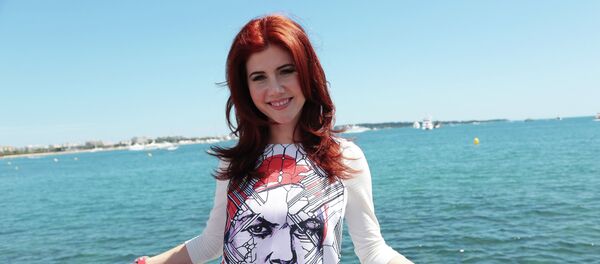 27 January 2015, 09:31 GMT
Yet, those are the types of activities prohibited by the US espionage statutes. E.g., the various parts of the Espionage Act prohibit a variety of activities involving the gathering or providing of information for a foreign government, but the prohibitions are restricted to "national defense" information. (18 US C. §§793-397). Other parts of the Act (§798) and federal law prohibit the disclosure or solicitation of various specific types of classified information (mostly involving cryptographic or communications intelligence) to or by an "unauthorized person". And other yet laws (e.g., 18 US C. §641) prohibit the theft or conversion or receipt of US Government records without authority.
Some of those statutes provide the harshest penalties available under federal criminal law: life imprisonment and the death penalty. Former FBI agent Hanssen is serving 15 consecutive life sentences; Pollard, the spy for Israel, is serving a life sentence. The last persons executed for espionage in the United States were the Rosenbergs, who provided atomic secrets to the Soviet Union.
Not This Case
The Government has included none of those espionage-related laws in the New York case. It really is not an espionage case at all. Instead, the sole substantive statute even asserted by the Government to have been violated by these defendants is 18 US C. §951, referred to as the "Foreign Agents Act".
A "Notification" Case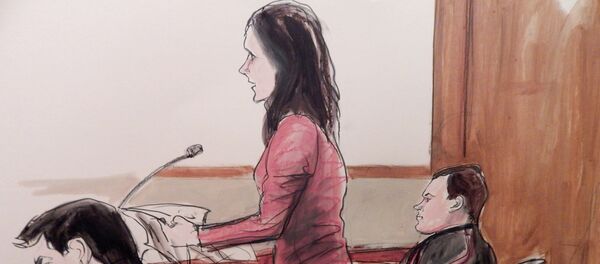 27 January 2015, 11:06 GMT
The FAA does not involve secrets or national security information or defense information—the usual stuff of spying and espionage; instead, it merely requires that persons may not "act in the United States as an agent of a foreign government" without prior notification of the Justice Department. It is not the activities themselves that the statute prohibits, but failing to provide the advance notification. That is the sole prohibition of the FAA, the statute on which the New York case is based.
The term "agent of a foreign government" is defined as a person who "agrees to operate in the United States subject to the direction or control of a foreign government." Separate Justice Department Regulations elaborate on some of the more general FAA language.
Exceptions
The FAA excludes various types of persons and activities from its requirements altogether. For example, diplomatic and consular officers are not subject to the statute. Thus, the two Russian diplomatic or consular officers named in the complaint are not even subject to FAA. Apparently, the Government is prosecuting them (even in their absence) only for having allegedly conspired with Buryakov in committing his own alleged violation of the statute.
Another important exception excludes from FAA coverage "any person engaged in a legal commercial transaction", which is defined in the Regulations as "any exchange, transfer, purchase or sale, of any commodity, service or property of any kind, including information or intellectual property, not prohibited by [law]." Buryakov reportedly has been an official with a Russian private bank in New York during all the events involved in the case. It would not be surprising if he argues that he qualifies under this exception. The US President can remove this exception for nationals of countries that he deems to be a national security threat to the United States but it is not evident that he has done so here with respect to Russia.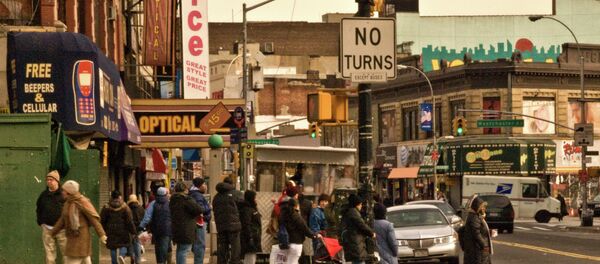 26 January 2015, 20:06 GMT
Of course, the full panoply of defenses potentially available to any defendant charged with a federal statutory or conspiracy crime will also potentially be available to all the defendants named in this case.
Potential for Political Mischief
Even with the more benign nature of the types of activities covered by the FAA, it is still a serious matter to be charged under it. One found guilty of violating the notification requirement may be imprisoned for up to 10 years and subjected to major fines. But this case is not "espionage". The headlines exclaiming that it is are misleading.
Further, the broader language of the FAA than that in the espionage laws, while designating more benign conduct, also potentially covers a broader range of conduct, with less defined parameters than do the espionage laws. To this extent, the FAA is more susceptible to use as a tool of political strategy – e.g., to seek to embarrass a disfavored foreign government, or perhaps to provide convicted prisoners for the United States to swap with the foreign government involved, e.g., for persons jailed in those countries for having engaged in similar activities there on behalf of the United States.
Whatever else the New York case may turn out to be, it is not Ian Fleming or John Le Carre.