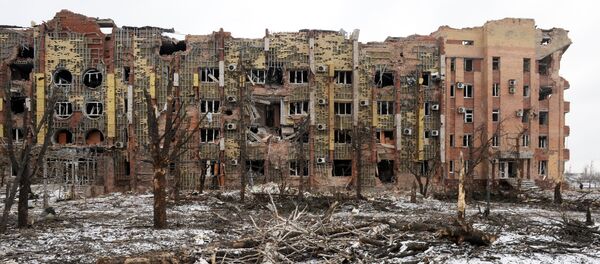 19 February 2015, 07:20 GMT
MOSCOW (Sputnik) – Deployment of a peacekeeping mission in eastern Ukraine should be discussed if the conflict resolution without external forces fails, self-proclaimed Luhansk People Republic's (LPR) envoy at the Minsk peace talks said Thursday.
"We have to analyze the situation, look for a possible stabilization without engaging external forces; if there is no such possibility, we might resort to the peacekeeping option," Vladislav Deinego told RIA Novosti in a telephone call.
Late on Wednesday, Ukraine's National Security Council's secretary Oleksandr Turchynov announced the body's decision to address the United Nations and the European Union seeking the deployment of peacekeepers along the line of contact and on the border with Russia.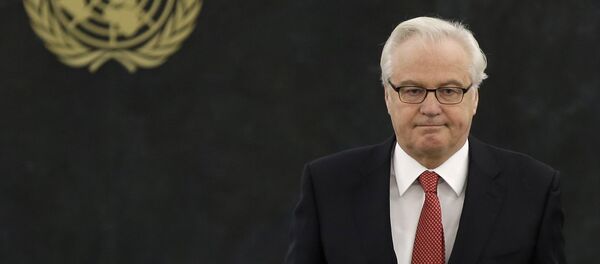 19 February 2015, 04:33 GMT
The same day, Ukrainian President Petro Poroshenko said he viewed a EU policing mission to be the best possible format for an international presence to observe the ceasefire in eastern Ukraine.
Russia's envoy to the UN Vitaly Churkin said on Thursday that Kiev's intent left in doubt the country's commitment to adhere to the Minsk peace agreements.
On February 12, following 16-hour talks in Minsk, the capital of Belarus, the leaders of Germany, France, Russia and Ukraine worked out a roadmap that outlined steps needed to enforce a ceasefire in war-torn eastern Ukraine.
Among other measures, the mediators agreed that all foreign armed formations and military equipment be withdrawn from the eastern Ukrainian territory under OSCE supervision.