27 February 2015, 16:53 GMT
BEIRUT (Sputnik) – The Islamic State militants said they were ready to begin a gradual release of hundreds of Assyrian Christians held hostage if the US-led international coalition halts airstrikes in northeastern Syria, Al-Akhbar newspaper reported Friday.
The newspaper cited a source close to the talks with extremists, saying that the Islamic State demanded that the international coalition stops bombing the towns of Tal Tamer and Jabal Abd Al Aziz in exchange for the captives' release.
Elders of the two Arab communities are mediating the talks on hostage release, Al-Akhbar said.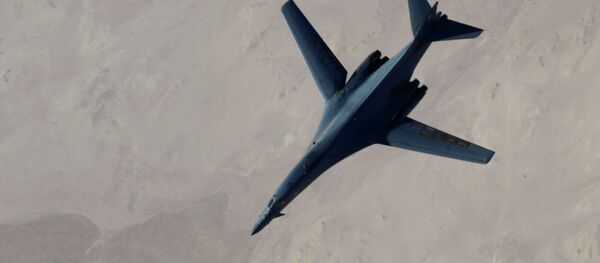 27 February 2015, 19:25 GMT
On Thursday, Christian Catholic web portal Crux reported that the Islamic State militants allegedly murdered at least 15 Assyrian captives, citing sources in the Assyrian Christian Church.
The Islamic State militants reportedly seized several Assyrian Christian villages in northeastern Syria on Monday. The Islamists demolished churches and abducted at least 90 civilians, including priests, women and children. Over the next several days, the Islamic State seized even more hostages, with their estimated number varying between 200 and 350 people. Syrian Observatory for Human rights put this number at 220 people.
The Islamic State is a Sunni extremist group which started gaining quick advances in Syria and Iraq in 2014. The group is known for its brutal tactics and execution of hostages captured in offenses.
In February,  the Islamic State posted a video featuring execution of 21 Egyptian Coptic Christians in Libya.