"Monsanto is committed to bringing a broad range of solutions to help nourish our growing world," the company's website reads, and to that end, the Missouri-based company has decided to settle seven class action lawsuits brought against it in 2013.
"Without any admission of guilt," Monsanto has come to an agreement with wheat farmers in Kansas, Missouri, Illinois, Oklahoma, Texas, Louisiana, and Mississippi, according to its website. The company will donate $50,000 to agricultural schools at land grant colleges in each state to "further the interests of wheat farmers and the wheat industry." 
It will also cover a portion of the plaintiffs' legal costs, though Monsanto did not specify how much.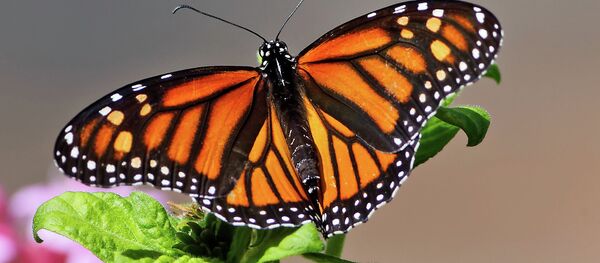 28 February 2015, 00:08 GMT
The suits all stem from a discovery in 2013, when unapproved, experimental, genetically modified wheat known as "Roundup Ready" was found mysteriously growing on a farm in Oregon. Following that incident, Japan and South Korea both suspended purchases of US wheat, for fears that the unapproved seeds had contaminated the nation's entire supply. The European Union also tightened control of its wheat imports.
Shortly after this decision by the EU, the Nepalese government allowed Monsanto into their borders, despite mass protest from citizens who objected to the use of genetically modified seeds.
Monsanto still has one civil suit standing, from a group of farmers in Arkansas.
Last November, the company spent nearly $2.4 million settling other claims related to the same incident. Most of that money went to farmers in Washington, Oregon, and Idaho, but was also given to a number of agricultural associations, including the National Wheat Foundation.
The US Department of Agriculture announced last year that it believed the Oregon case to be an isolated incident, but the USDA's Animal and Plant Health Inspection Service announced in September that it had found a second case of the unapproved wheat. This second batch was discovered growing at a Montana State University research facility.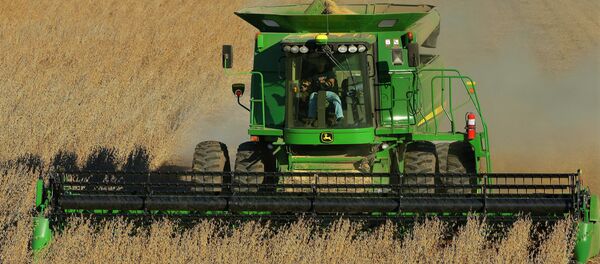 25 February 2015, 03:44 GMT
While spending nearly $3 million settling legal suits may sound like an expensive decision, it's a shockingly small sum for such a large company. Last year alone, Monsanto posted a profit of $2.74 billion.
The sum seems especially paltry given that the agrochemical company has a history of taking legal action against hundreds of individual farmers in order to protect its patent rights. A joint study by the Center for Food Safety and Save Our Seeds in 2013 found that Monsanto had filed lawsuits against 410 farmers and 56 small businesses. Through these suits, the company earned $23 million, meaning these latest settlements barely put a dent in Monsanto's past legal winnings.
"Rather than paying the costs of protracted litigation, this agreement puts that money to work in research and development efforts for the wheat industry," Kyle McClain, Monsanto chief litigation counsel, said in a statement. "Resolution in this manner is reasonable and in the best interest of all of the parties."