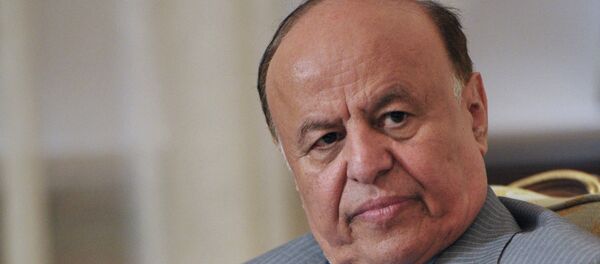 MOSCOW (Sputnik) —Saudi-led international coalition may launch a ground operation in Houthi-controlled Yemen in the coming days, Yemeni Foreign Minister Riyad Yassin said on Sunday.
In an interview with the CNN Yassin stressed the importance of an immediate launch of the ground operation in Yemen, stating that it can be started within few days.
Earlier this day a video showing military trucks carrying tanks down highway in Saudi Arabian town of Jazan, which is just 20 miles away Yemeni border, was distributed by the media, the CNN included.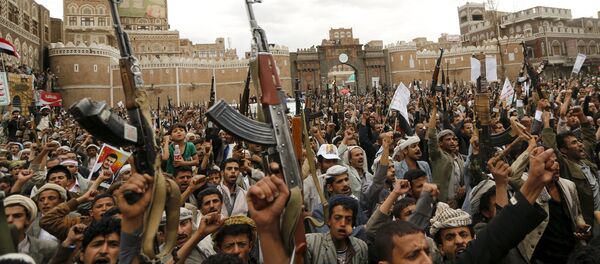 On Thursday, Saudi Arabia military spokesman said that its forces and those of its allies were ready to launch ground operations inside Yemen if needed. And on Saturday, Yemeni Foreign Minister Riyad Yassin stressed he expected coalition troops to be in Yemen within days.
Yemen is currently suffering from an armed confrontation between Houthi rebels and forces loyal to the country's president Abd Rabbuh Mansur Hadi, who has fled the country amid hostilities.
On Wednesday night, Saudi Arabia-led coalition launched airstrikes against Houthi positions in the country's capital Sanaa following the Yemeni president's request.
United Arab Emirates, Kuwait, Bahrain, Qatar, Jordan, Morocco, Sudan, Pakistan, Egypt and Saudi Arabia take part in the coalition with intelligence, targeting and logistical support provided by the United States.