LAUSANNE (Sputnik) — The P5+1 group of international mediators are very close to reaching an agreement with Iran on its nuclear program, French Foreign Minister Laurent Fabius announced in Lausanne, where a fresh round of negotiations is taking place.
"We are in a few meters from the arrival [at a final decision]," Fabius told reporters upon arrival at the Beau Rivage Palace Hotel in Lausanne, Switzerland.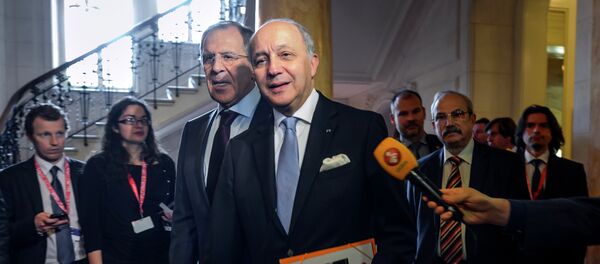 The French foreign minister added that the agreement with Iran on its nuclear program must be "robust and verifiable." According to Fabius, "the last steps are always the most difficult."
Fabius also said that additional progress, particularly on the part of Tehran, has to be made in the talks between the P5+1 group of international mediators and Iran.
"There will still be complimentary work to do before the end of June," Fabius told reporters in Lausanne late Wednesday evening, adding that "there is still progress to be achieved above all on the Iranian side."
The P5+1 group of international mediators, comprising Russia, the United States, France, China, the United Kingdom and Germany, has been trying to reach an agreement with Iran to ensure the peaceful nature of its nuclear activities since November, 2013.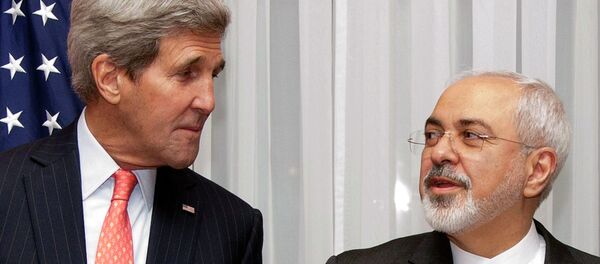 The March 31 deadline for a broad political framework agreement between Iran and the P5+1 passed on Tuesday, but negotiators agreed to continue talks in Lausanne on Wednesday.
Fabius left the talks on Wednesday evening, but rejoined them later at night.
The deadline for a final comprehensive agreement on the Iranian nuclear program has been set for July 1, 2015.
Tehran wants the Western sanctions imposed against Iran over its nuclear activities to be fully lifted as part of the deal with the P5+1. The West, which fears that Iran is developing nuclear weapons under the guise of a civilian program, wants Tehran to halt its uranium enrichment program and decrease the number of centrifuges in the country.