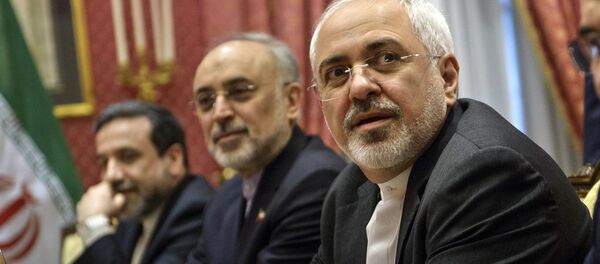 LAUSANNE (Sputnik) – French Foreign Minister Laurent Fabius said Thursday he hopes a declaration for the press would be ready before Easter weekend.
"I hope," Fabius said, answering a question on whether he expected negotiation results before the Catholic Easter holidays.
Earlier in the day, Iranian Foreign Minister Mohammad Javad Zarif said that sticking points remained in the negotiations, but there may be an "official press situation" if everything goes well.
Tuesday was the deadline for the sides to reach a framework for the comprehensive deal on Tehran's nuclear program. The P5+1, comprising Russia, the United States, France, China, the United Kingdom and Germany, and Iran missed the deadline, continuing the negotiations Wednesday and Thursday.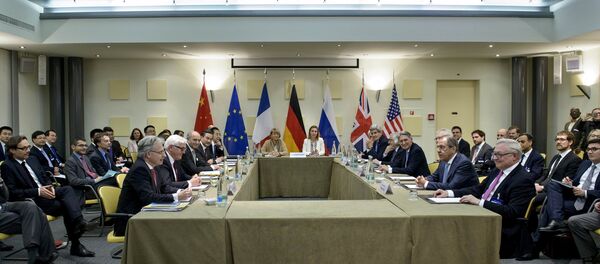 US Secretary of State John Kerry, told journalists talks had been so intense he hardly had time to eat.
The West fears Iran intends to develop nuclear weapons under the guise of its civilian nuclear energy program, and wants Tehran to halt its uranium enrichment program and decrease the number of centrifuges in the country. Tehran wants Western sanctions imposed against Iran to be fully lifted as part of the deal.
The deadline for a final comprehensive agreement on the Iranian nuclear program has been set for July 1, 2015.