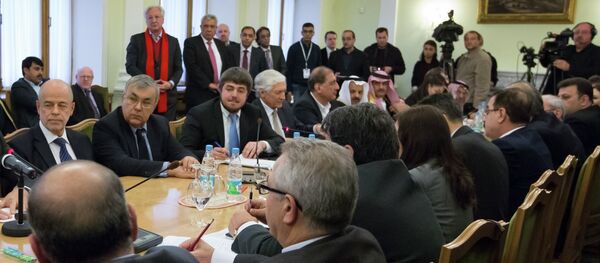 MOSCOW (Sputnik) – Members of the Syrian opposition have officially requested Kazakh President Nursultan Nazarbayev to mediate future reconciliation talks, according to a letter signed by seven opposition leaders.
The letter, obtained by RIA Novosti Monday, welcomes Moscow's "efforts and insistence in reaching a political settlement in Syria" and asks for an "invitation to Kazakhstan in order to continue the efforts that had been initiated in Moscow."
"We consider it vitally important to continue our discussions in order to establish a consistent and structured platform, comprising various groups of realistic and constructive opponents," the letter reads.
Earlier this month, Randa Kassis, a Syrian secular opposition figure, told Sputnik that the idea to invite Kazakhstan stemmed from the country's neutrality and good relations with all members of the UN Security Council.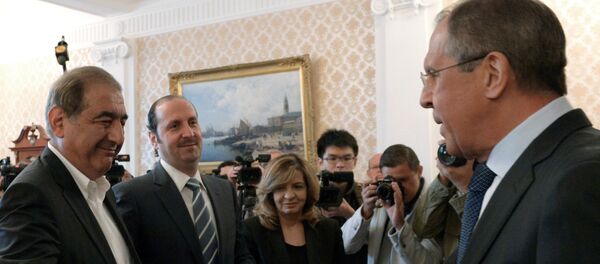 On April 6-9, Moscow hosted a second round of intra-Syrian talks between the Syrian authorities and the opposition. One of the opposition leaders referred to the talks' outcome as positive, saying it could provide a framework for future steps to resolve the crisis in the country.
The first round of Moscow talks took place in January.
Envoys of the Syrian government and opposition previously took part in negotiations in Geneva, but talks failed to yield results.
Syria has been in a civil war since 2011, when an anti-government uprising took place. More than 220,000 people died and millions were displaced as a result of the hostilities between the army and various militias, including radical Islamists.