A new article in Newsweek rekindled rumors from March that Russia could be building a new supercarrier. The article notes that Russia has no strategic need for a supercarrier and the project could be a waste of funds.
However, there are two reasons why Russia could want a carrier: a completely new strategy that would be followed after the current rearmament program is complete or a replacement for the aging Admiral Kuznetsov.
Plenty of Promises
Russia's current state rearmament program does not have plans for any aircraft carrier construction and the end of the program may be delayed by several years due to funding shortfalls. The commander of the Russian Navy's aviation told radio station Echo of Moscow that there are no plans for a new carrier until at least 2030.
"The work on defining the look of the prospective aircraft carrier is not stopping. The Navy will have a carrier," Russian Navy Commander Vladimir Chirkov said in March.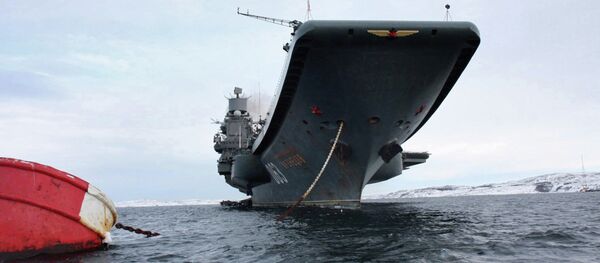 15 February 2015, 15:08 GMT
However, the Admiral Kuznetsov could go into the Sevmash shipyard as soon as 2017 and for at least three years Russia would have no carrier at all. It may also mean that the modernized Kuznetsov would become a prototype for the new carrier.
No apparent expansions to the shipyard have been proposed to accommodate the construction of a supercarrier. The United Shipbuilding Corporation's President Aleksey Rakhmanov said in March that no requests to develop a new carrier have been submitted to the company.
Arctic Ambitions
A March article in Real Clear Defense suggested that the carrier could be used for power projection in the Arctic, which would be friendly to aircraft carriers in the 2030s when the Arctic Ocean is expected to become ice-free due to climate change.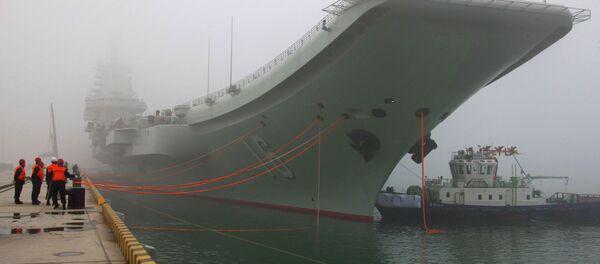 2 February 2015, 08:03 GMT
However, there is no need for land-based power projection in the Arctic as all other countries with stakes in the region are NATO members. Although US Army Europe Commander Ben Hodges has accused Russia of attempting to split the organization from the inside, even if the allegations were to be true, no internal contradictions are apparent among the NATO countries which lay claims to the Arctic.
Russia's current program for providing security in the Arctic also does not appear to be significantly challenged by other countries. In addition, a modernized Admiral Kuznetsov, would likely be sufficient for any security needs in the region if a carrier were to be needed.
A Post-Carrier World
A recent release from DARPA suggests that the United States may be doing away with the carrier-based model in favor of drone-based battle groups. According to the National Interest, the decision is based on the development of anti-carrier ballistic missiles by China and Iran.
"Our Phase 2 performers are each designing a new unmanned air system intended to enable two  previously unavailable capabilities: one, the ability for a UAS to take off and land from very confined spaces in elevated sea states and two, the ability for such a UAS to transition to efficient long-duration cruise missions," DARPA program chief Dan Patt said in March.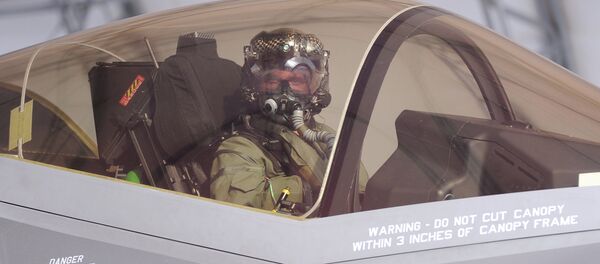 According to the DARPA release, the Tern program would allow ships to use armed drones for reconnaissance and intelligence gathering. However, such a program would also limit the US' ability to deploy tactical groups from carriers.
There are also no apparent projects for drones that would challenge fighter jets. The US Navy is developing a drone that would be an auxiliary to manned fighter jets, but that would require the presence of a carrier when at sea.
What Now?
While Russia's carrier plans are still on the drawing board, the Russian Navy has expressed a desire for two carriers in each fleet: one at sea and one in reserve. That would mean a total of eight new carriers by 2040, compared to the US' current 10 and China's allegedly planned five.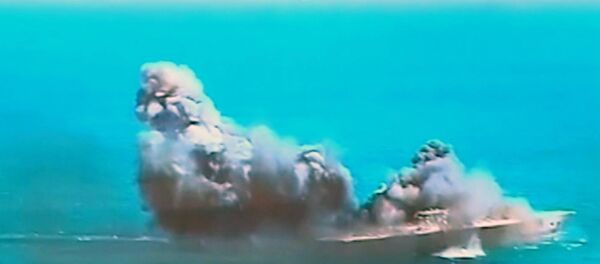 25 February 2015, 12:09 GMT
The new carrier would also need to address an entire complex of challenges, from new multirole submarines to ballistic missiles and possibly even drone attacks. At that rate, the cost of systems to defend the carriers could outmatch the cost of the carriers themselves.
In that respect, the Russian Navy's ambitious plans for a supercarrier could be more of a political bargaining chip. The demands for an ambitious eight carriers and effective defense measures that even the US Navy has not been able to develop after decades of attempts, and even the plans for a "supercarrier" may be part of a political strategy to build a reserve ship for the Kuznetsov.
Such an arrangement would also be practical in that Russia's Navy would get an updated carrier to maintain its naval aviation capabilities. A slim program that does not make politicians and the public see the idea of carriers as a boondoggle would also keep the door open for future plans to expand the program.