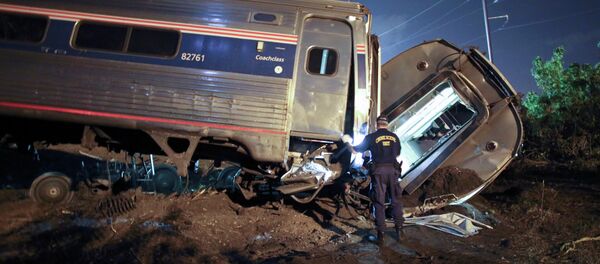 MOSCOW (Sputnik) — Tuesday's train accident that killed eight passengers outside the northeast US city of Philadelphia has turned the spotlight on the country's outdated rail safety system.
The US National Transportation Safety Board (NTSB) revealed on Thursday that the Amtrak-operated train, en route from Washington, DC to New York City, was travelling at twice the speed limit when it hit a curve. At least eight of the 238 passengers were confirmed dead and 200 others were injured.
"When it comes to signaling, the Americans are very primitive," the Guardianquoted Modern Railways magazine technical editor, Roger Ford, as saying on Friday.
In the aftermath of the accident, attention has focused on a system dubbed "positive train control," or PTC. The technology monitors and controls train speeds and includes train separation or collision avoidance, line speed enforcement, temporary speed restrictions and rail worker wayside safety.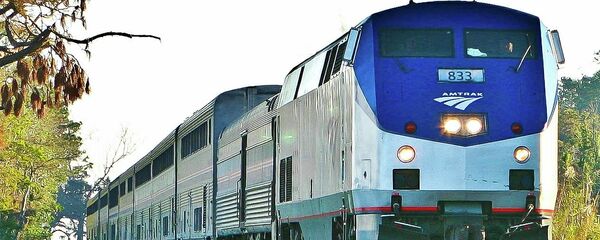 Current US legislation requires train companies to adopt PTC nationwide by the end of 2015, and Amtrak CEO Joseph Boardman on Thursday pledged to install the safety system by that time.
However, the Guardian writes that Britain's rail network has been equipped with its own version of PTC, the Train Protection and Warning System, for over a decade. It goes on to say other countries, including France and Japan, have long relied on up-to-date safety standards.
ON BUT OFF
A number of US Congress officials, including Pennsylvania Rep. Charlie Dent, told local media that PTC had been installed at the site of the accident, but "for whatever reason had not been turned on."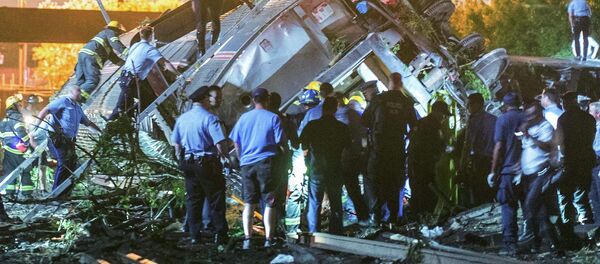 Maryland Rep. Andy Harris, who, along with Dent, sits on the House Appropriations Committee, told the US News and World Report outlet that the Amtrak Northeast Regional 188 train had also been fitted with the technology.
"There have been delays in 'turning it on' associated with [Federal Communications Commission] dealings and getting the bandwidth to upgrade the radios from 900 MHz to something higher (for more reliability)," the outlet cited a third Appropriations Committee source as saying.
GAINING SPEED
The NTSB has shared the preliminary version of events after the train's equivalent of a black box, an event recorder, was recovered at the scene. It announced late Thursday that the train gained speed, accelerating from 70 miles per hour to 106 mph less than a minute before hitting a bend, where the speed limit was 50 mph, before the emergency brakes were activated.
NTSB member Robert Sumwalt said the board was unable to verify whether the Amtrak 188's engineer, Brandon Bostian, accelerated deliberately.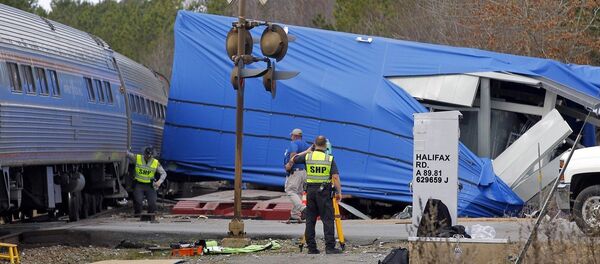 "It [the event recorder] just shows the speed alone. It doesn't tell how the speed got there," Sumwalt is quoted as saying by CNN.
Bostian was one of the 200 passengers and crew injured in the derailment and has agreed to undergo an NTSB interview. However, his attorney told ABC that 32-year-old Bostian has "absolutely no recollection whatsoever" of Tuesday's crash.
President Barack Obama, meanwhile, reinforced a longstanding point at a press conference on Thursday, that national infrastructure has been failing before the accident and is in dire need of investment.
Amtrak is a publicly-funded US railroad operated and managed as a for-profit corporation and provides intercity passenger train services in the United States.