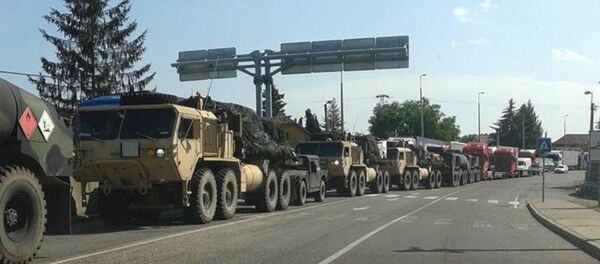 US military vehicles arrived in Ukraine from Hungary to take part in Ukrainian-American joint drills in Lviv Region, Oleg Slobodyan, press secretary for the Ukrainian State Border Service, told journalists.
"As you know, currently the US-Ukraine joint military exercises are underway. Within these exercises, the military vehicles and equipment of the units involved entered the Ukrainian territory," Slobodyan said.
"After the drills end the vehicles will leave Ukraine," he added.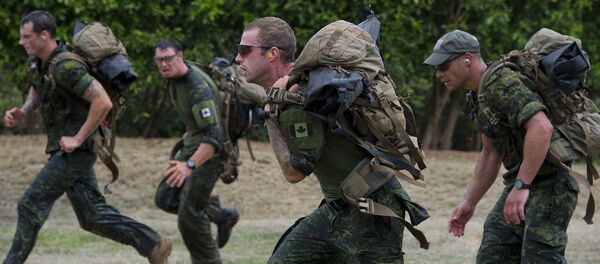 In April, nearly 300 American servicemen arrived in Ukraine to participate in the Fearless Guardian 2015 command and staff exercise in Lviv Region. During six months, US servicemen will train forces of the Ukrainian National Guard and representatives of training centers of the Ukrainian Armed Forces.
Earlier, Denis Pushilin, envoy of the self-proclaimed Donetsk People's Republic to the Minsk talks, said the DPR considers the arrival of US military instructors in Ukraine an effort to escalate the Donbass crisis. He also expressed concerns that after military vehicles could stay in Ukraine even after the drills.
The Russian Foreign Ministry said training of Ukrainian servicemen to handle Western military equipment can be assessed as a first step to delivering modern US weapons to Ukraine.