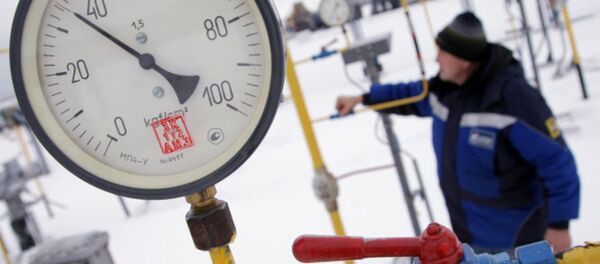 The remarks came after Ukrainian Prime Minister Arseny Yatsenyuk appealed to Brussels to check the agreement between Russian energy giant Gazprom and Slovakian company Eustream. According to the prime minister, the deal prevents Slovakia from allowing reverse flows through the Uzhgorod-Velke Kapusany pipeline.
"Ukrainians … should have thanked us for the gifts we made them. In a very short period of time we managed to launch the reverse gas flow through the Vojany-Uzhgorod pipeline. Instead they opted for deceitful tactics," the media outlet pointed out.
Good neighbors do not act like this, Martin Dargaj said. Kiev should have contacted the Slovaks to discuss the gas issue. The Ukrainians are hugely mistaken if they think that these actions will help them to increase the reverse gas flow form Slovakia, Poland and Hungary, he added.
Moreover, there is no ground for the Kiev accusations since Eustream did nothing wrong. The company issued a statement calling the complaint "irrelevant."
"The operation of the measurement station in Veľké Kapušany is not governed by the above mentioned contract but by separate agreements on technical conditions of transmission," the Slovak pipeline operator explained.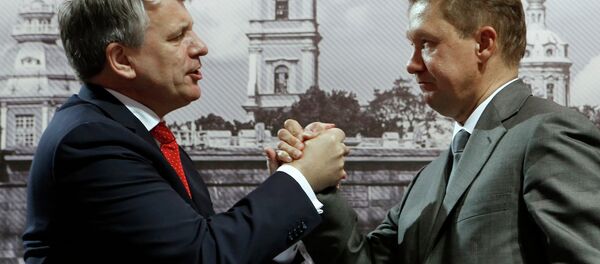 Interestingly, Kiev does not use the Vojany-Uzhgorod pipeline to its full capacity.
"Despite the fact that the overall capacity of this pipeline is 40 mil. m3. per day, Ukraine only uses half of its capacity. The level of current transmission is at  20.9 mil. m3. per day," Eustream pointed out.
According to Dargaj, Kiev's behavior is quite understandable in terms of profit seeking. Gas Ukraine buys from Russia is cheaper than the fuel it receives from the European Union.