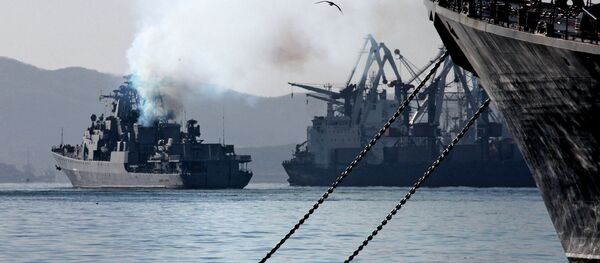 18 August 2015, 07:21 GMT
Russia and China have started the second phase of "Sea Cooperation – 2015", a series of naval exercises which are being conducted in Peter the Great Bay near the Russian Far Eastern city of Vladivostok, Russian media reports said.
Taking part in the drills from both sides are 22 warships, submarines and auxiliary vessels, 20 aircraft, more than 500 marines and 40 armored vehicles, according to Vice Admiral Alexander Fedotenkov, Deputy Chief of the Russian Navy. On August 24, the  active phase of the eight-day exercise will begin.
The press service of the Russian Pacific Fleet stated, in turn, that the main goal of the exercises will be drilling joint operations at sea, on land and in the air.
Notably, the exercises are occurring at the same time as NATO's ongoing airborne drills, which have already been described as the largest war games in Europe since the end of the Cold War.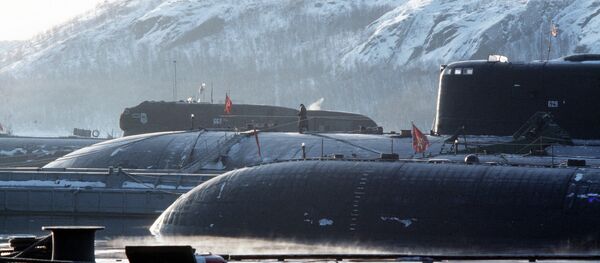 19 August 2015, 11:11 GMT
Alexander Fedotenkov, for his part, touted the scale of the Russian-Chinese naval drills as "unprecedented".
Moscow and Beijing specifically stressed that the drills are not directed against other countries and aim to bolster "Chinese-Russian relations of comprehensive strategic interaction and partnership, deepen friendly military cooperation and strengthen combat capability to jointly confront threats in the sea," according to the Chinese Defense Ministry.